Librastat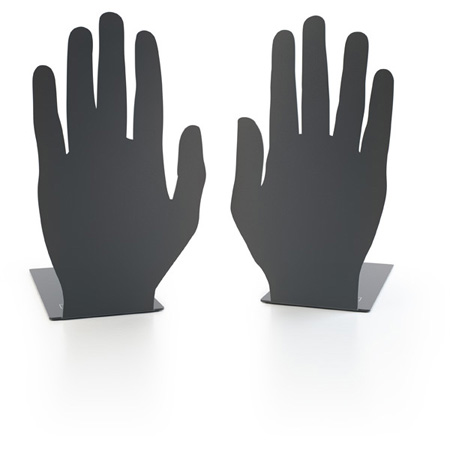 These sturdy steel bookends have non-slip silicone pads on the bottom and will not bend.
They are good to use together (on a desk, for example) or separately (on a half full bookshelf).
Suitable for any number of books.
Russian Federation
Weight: 2500 g
Designed by Artemy Lebedev
Weight: 2.2 lb (1 Kg) each
Material: stainless steel
Standard set includes right and left hands.