Fuck The Rain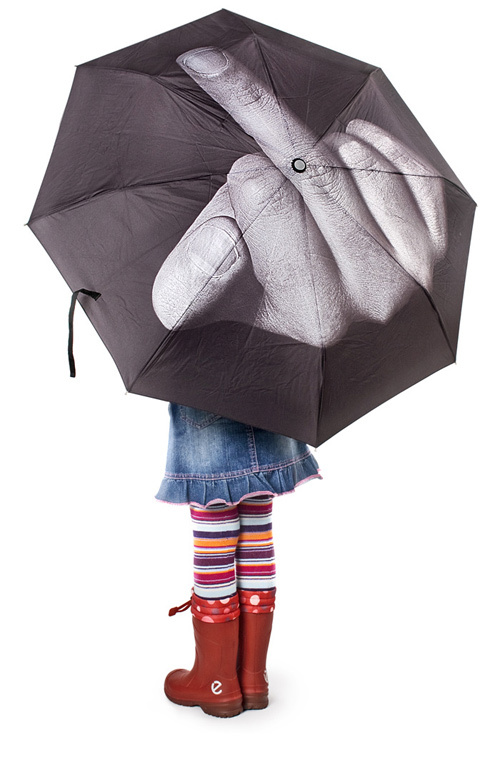 No rain welcomed!
or
purchase 1 item through Paypal
China
Weight: 600 g
Designers: Artemy Lebedev, Anton Schnaider
Automatic open/close
Material: 100% polyester
Length when closed: 29 cm (11.4″)
Dome diameter: 100 cm (39.4″)
Dome sections: 8 pcs.
If you are not satisfied with your purchase for any reason, we'll take it back, no questions asked.