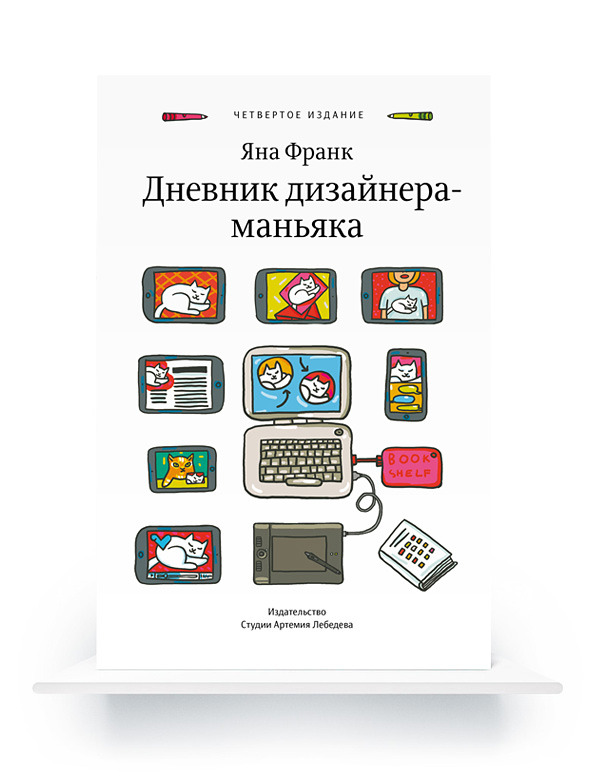 Yana Frank (better known on the web as Miu Mau) has fully rewritten her online journal called "Diary of a Maniac Designer" to be published as a book, supplementing her stories with lots of new large illustrations.
All studio ebooks are published in the EPUB format without DRM protection.
Shipment and payment
We accept Visa, Mastercard and PayPal as methods of payment. Purchases delivered by courier in Moscow, Russia can be paid for with cash.