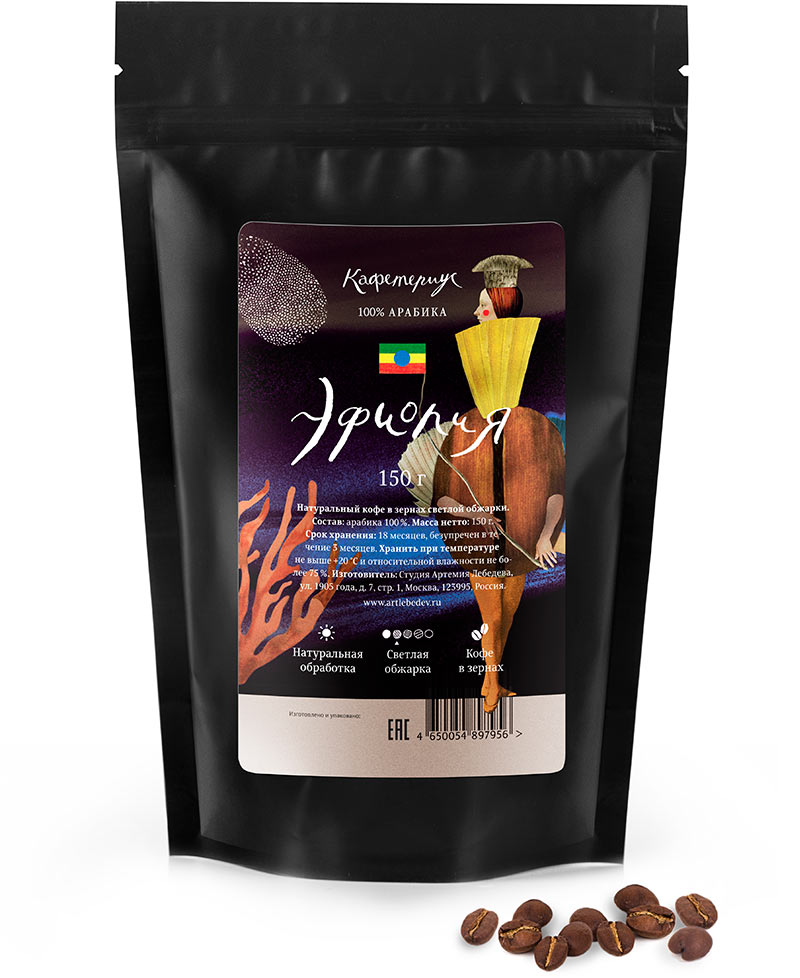 The light roasted Ethiopia single-origin coffee flourishes when brewed using alternative methods such as cezve, Chemex or French press which makes it well-suited for use at home. The taste has hints of nuts and citrus while the flavor reveals notes of bitter chocolate.
Single-origin Arabica opens up nicely when brewed using a stove-top method, French press or Chemex. A cup of coffee prepared one of these ways delivers crispier flavor and brighter aroma, while preserving more caffeine in your drink.
Ethiopia, a 100% Arabica, is produced in 150 gram (0,33 lbs) packages of ground coffee or beans.
Weight: 150 g
Packaging dimensions: 20×13,5×4,5 cm (7,9″×5,3″×1,8″)
Shipment and payment
We accept Visa, Mastercard and PayPal as methods of payment. Purchases delivered by courier in Moscow, Russia can be paid for with cash.
We can ship almost anywhere in the world. Shipping costs and available delivery methods (courier, mail, or pick up) will be shown during checkout. Delivery time and cost will vary based on the chosen service, order weight and distance to the destination.
If you are not satisfied with your purchase for any reason, we'll take it back, no questions asked.