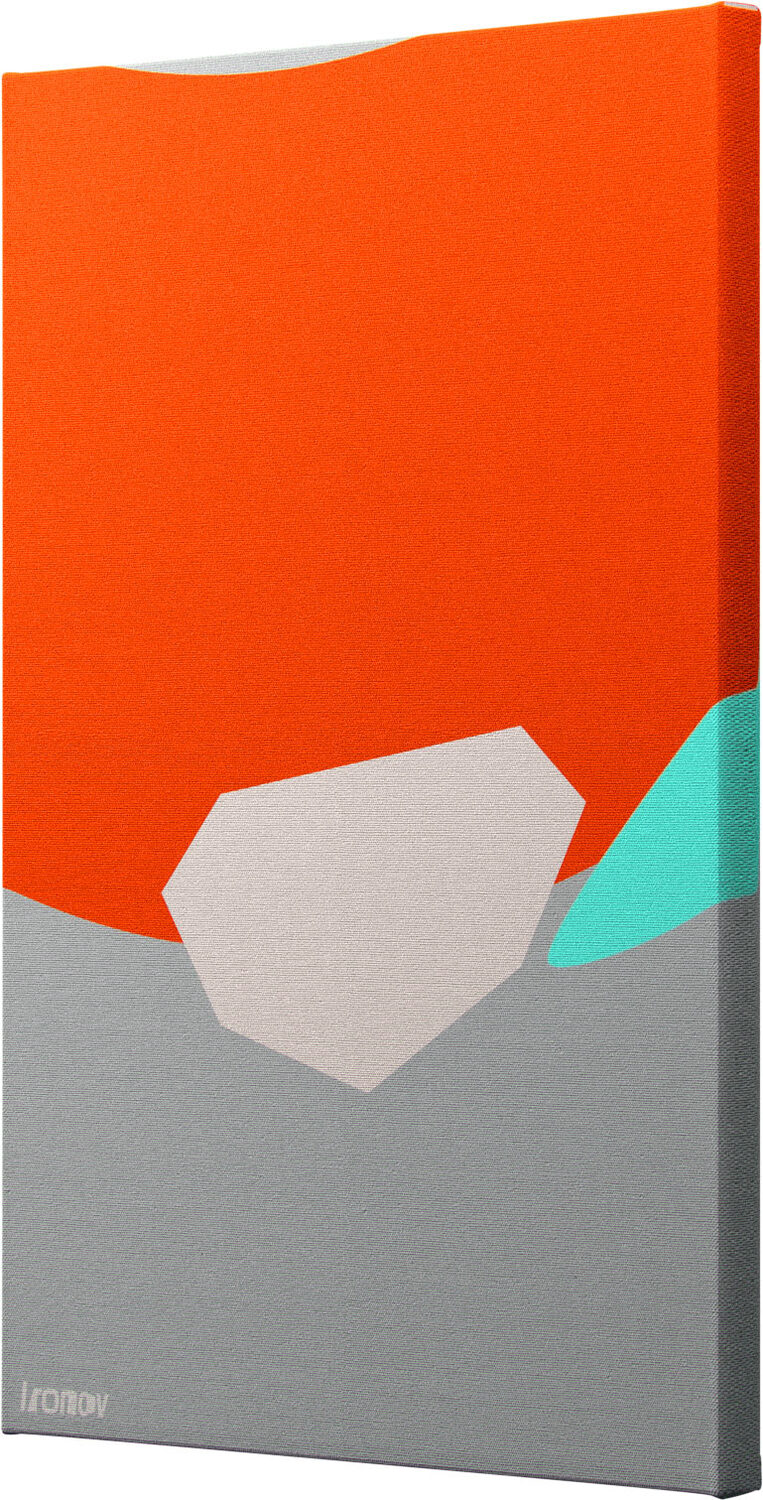 A story of two. The orange strip is a bursting feeling that is filling the gray space, impregnating it with meaning and brightness. The forms exist inseparably from the feeling and are in its power. Their irregular shape reminds that no one is perfect, but everyone is complex.
The art is produced on natural cotton canvas and the high-quality printing process makes all colors look incredibly bright and rich. The canvases look very original, yet fit perfectly into any interior and complement it.
Designer: Nikolay Ironov
Dimensions: 60 × 90 cm (23,6″ × 35,4″)
Stretching: gallery wrap
Canvas material: natural cotton
Weight: 1.2 kg
Delivery time: 10+ business days
Shipment and payment
We accept Visa and Mastercard as methods of payment. Purchases delivered by courier in Moscow, Russia can be paid for with cash.
We can ship almost anywhere in the world. Shipping costs and available delivery methods (courier, mail, or pick up) will be shown during checkout. Delivery time and cost will vary based on the chosen service, order weight and distance to the destination.
If you are not satisfied with your purchase for any reason, we'll take it back, no questions asked.