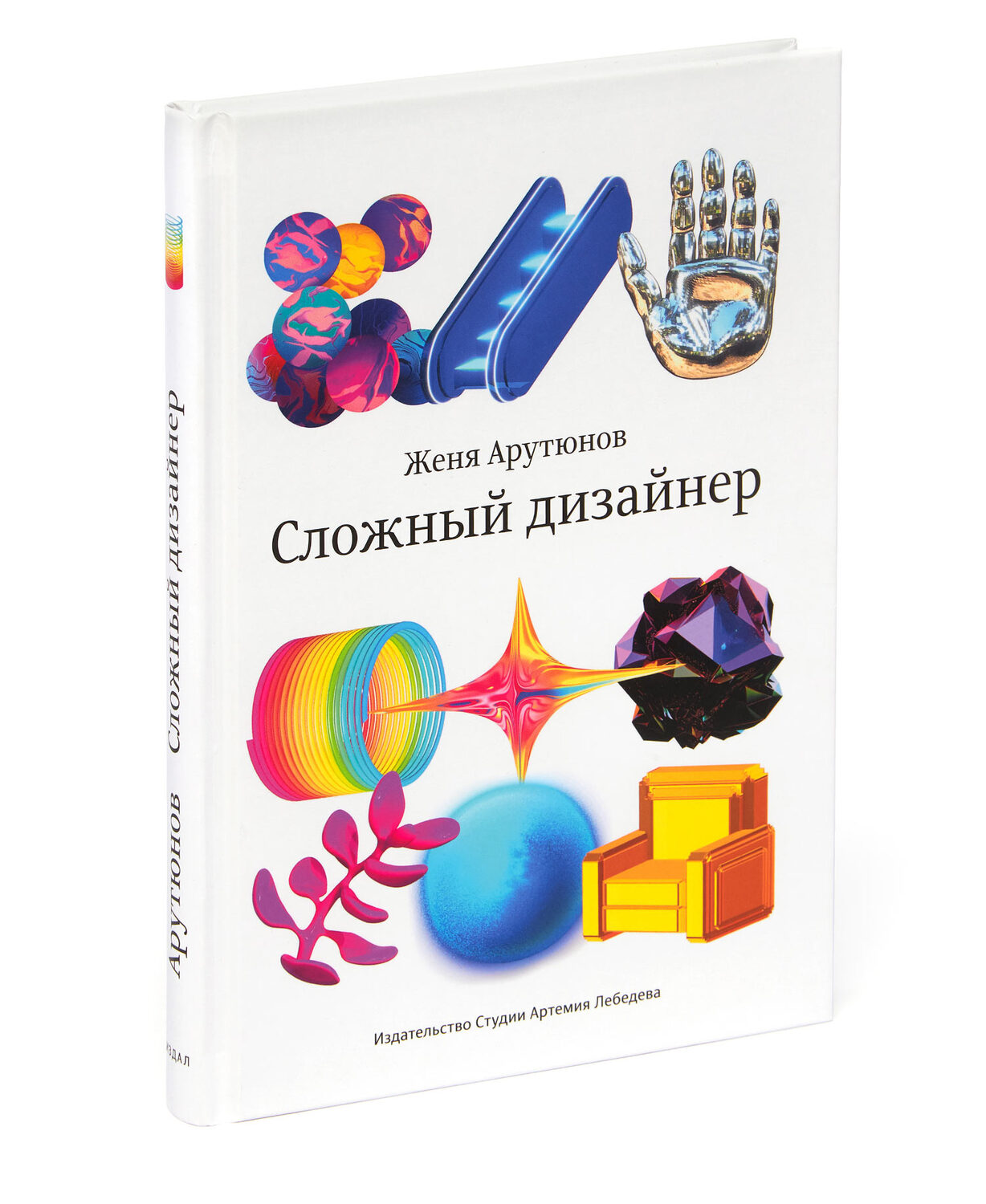 The Complex Designer is not a book about design. More precisely, it is about design, but not in the usual sense: it doesn't cover basics of composition, have rules or exercises.
It is a book for rebels: those who act out of the pattern, ask uncomfortable questions and pave their own way. And for those who want to be like that, but just don't know how.
The author talks about both the sophisticated matters—the culture of thinking, communication leadership—and the inevitable work routine. For example, about why it is important to learn how to "spin the spring." Or why you need to always take as much money as possible. Or how to build solid design.
These are not ready-made recipes, but rather detailed reasoning: why something doesn't work and how to rethink the process to make sure it does work and bring joy. And the advice is equally useful for designers, editors, managers, developers and other creative types.
Hardcover
192 pages
Dimensions: 144 × 215 mm (5,7″ × 8,4″)
Press run: 3000
ISBN 978-5-6047876-3-2
Weight: 1.2 kg
Shipment and payment
We accept Visa and Mastercard as methods of payment. Purchases delivered by courier in Moscow, Russia can be paid for with cash.
We can ship almost anywhere in the world. Shipping costs and available delivery methods (courier, mail, or pick up) will be shown during checkout. Delivery time and cost will vary based on the chosen service, order weight and distance to the destination.
If you are not satisfied with your purchase for any reason, we'll take it back, no questions asked.