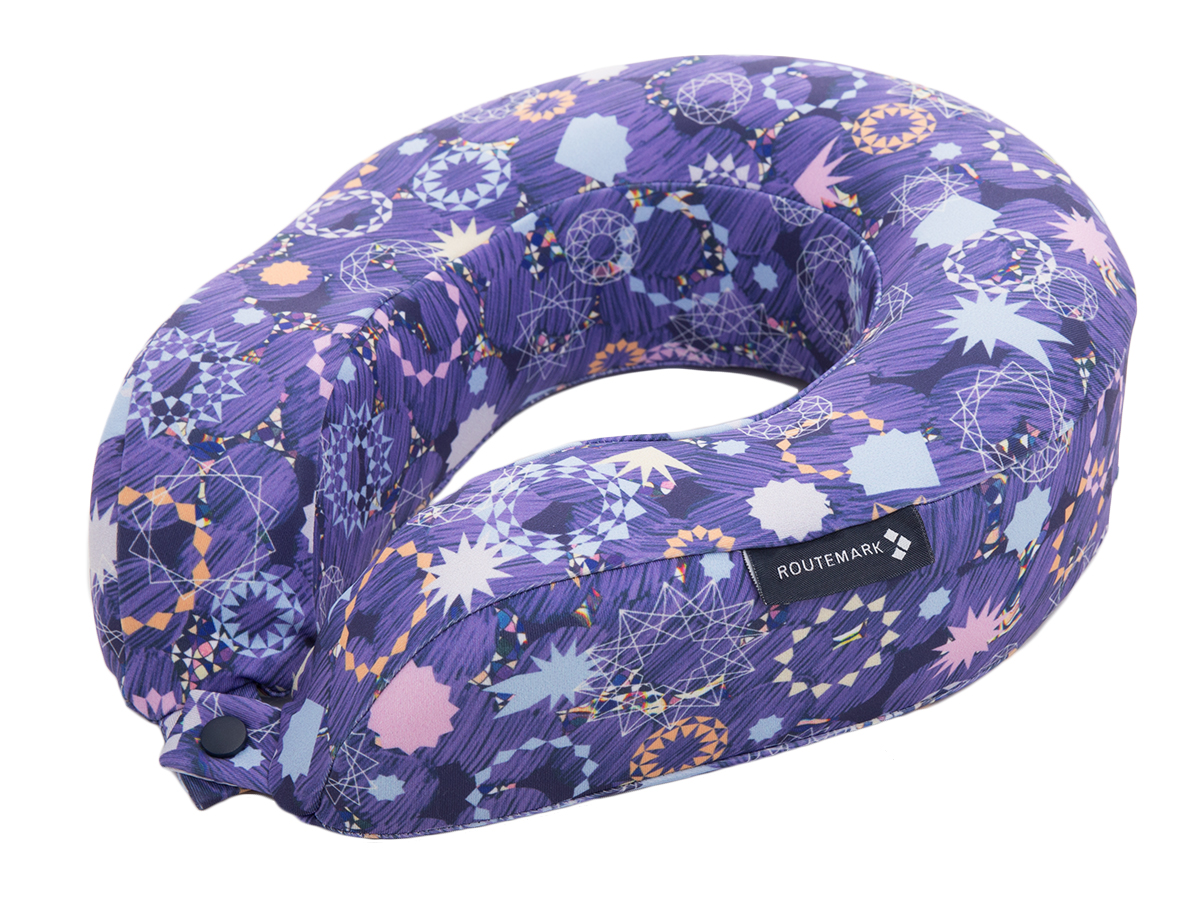 Memo Comfort travel pillow makes it easier for travellers to spend long time in car, train or plane seats on their way to new places and experiences.
Inside is polyurethane foam with memory effect while the exterior is covered by soft fabric with pleasant texture and a colorful pattern (the cover can be removed and washed).
Thanks to its anatomically correct shape and carefully chosen filler density, the pillow relieves tension from neck muscles, helps to relax, rest and sleep.
There is a button buckle on the front that makes it easy to fit the pillow snugly around the neck or to attach it to a backpack or bag.
The pillow comes with a matching storage case.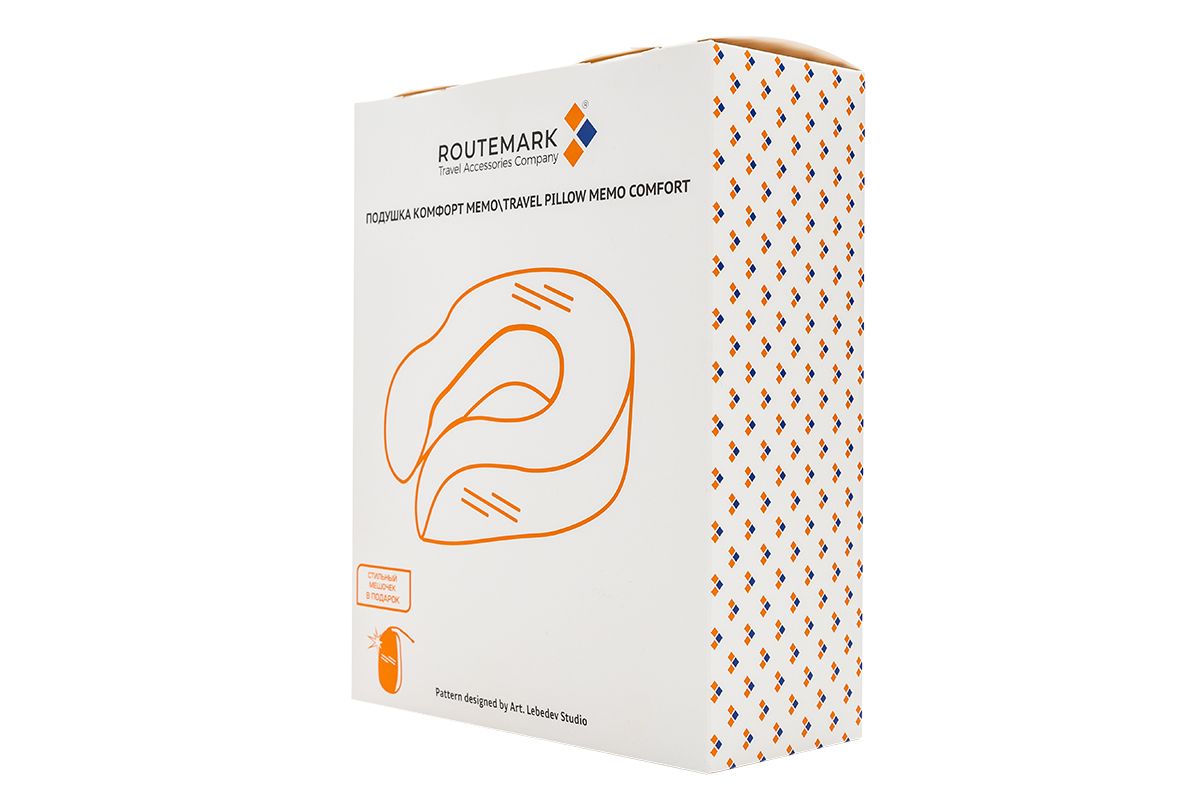 Made by Routemark
Material: 260g density spandex
Pillow dimensions: 29 × 20 × 11 cm (11,4″ × 7,9″ × 4,3″)
Packaging dimensions: 27,5 × 22 × 9,5 cm (10,8″ × 8,6″ × 3,7″)
Russian Federation
Weight: 520 g
Shipment and payment
We accept Visa and Mastercard as methods of payment. Purchases delivered by courier in Moscow, Russia can be paid for with cash.
We can ship almost anywhere in the world. Shipping costs and available delivery methods (courier, mail, or pick up) will be shown during checkout. Delivery time and cost will vary based on the chosen service, order weight and distance to the destination.
If you are not satisfied with your purchase for any reason, we'll take it back, no questions asked.