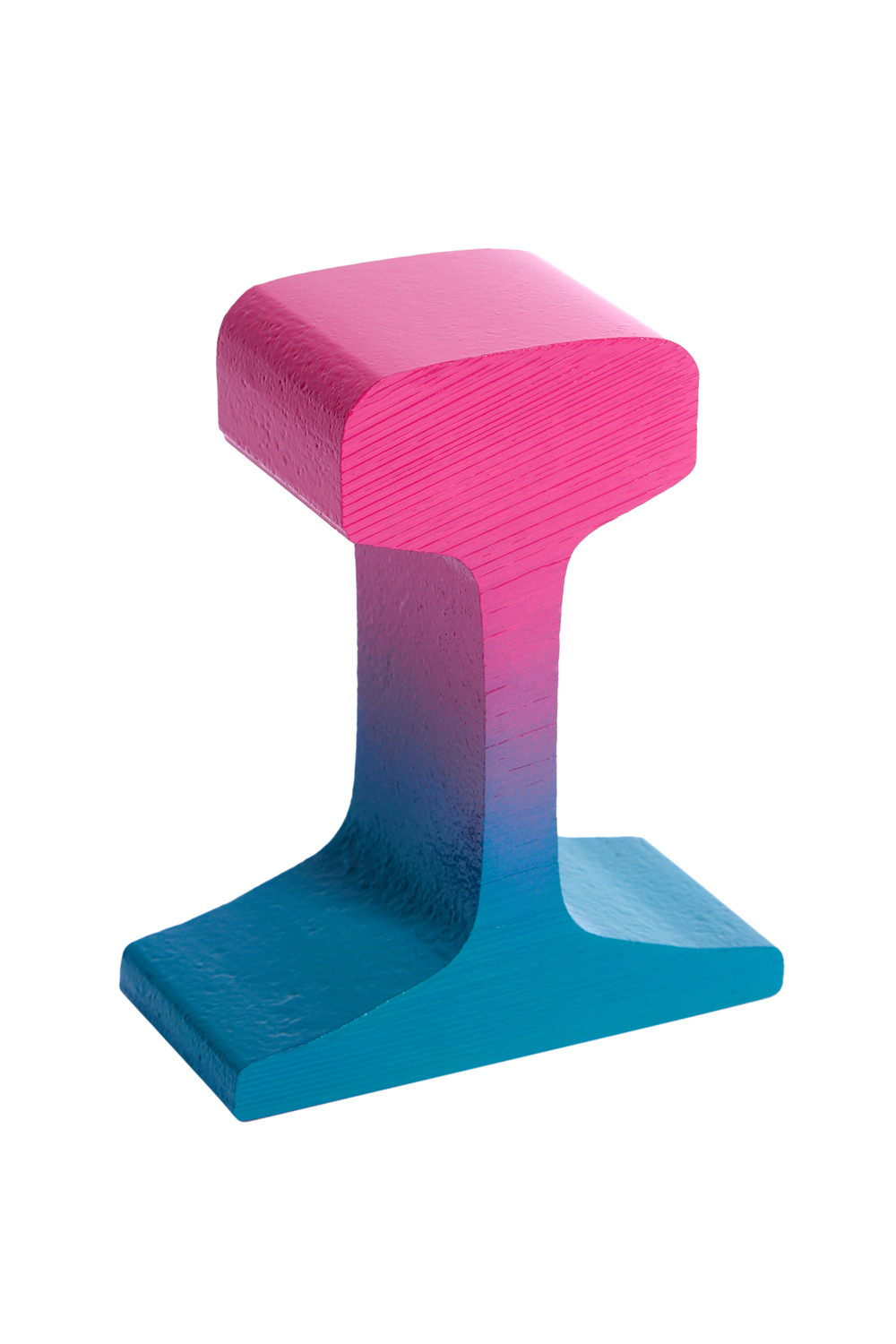 Relsus is an actual piece of a real railroad rail, type R43, made of carbon steel. It weighs 2.5 kg and is really useful in everyday life: Relsus confidently holds books and papers, acts as a doorstop and is generally indispensable in any situation where you need to properly press or support something.
The unique feature of the second version is that it comes in two stunning colors: the bright Vegas gradient creates a powerful contrast with the brutal shape of the rail, while the mysteriously shimmering Chameleon changes its color depending on which angle you look at it from. Both versions are limited run.
Sliced and painted in Russia
Material: carbon steel
Dimensions: 140 × 144 × 56 mm (5,5″ × 5,6″ × 2,2″)
Weight: 2.5 kg
Shipment and payment
We accept Visa and Mastercard as methods of payment. Purchases delivered by courier in Moscow, Russia can be paid for with cash.
We can ship almost anywhere in the world. Shipping costs and available delivery methods (courier, mail, or pick up) will be shown during checkout. Delivery time and cost will vary based on the chosen service, order weight and distance to the destination.
If you are not satisfied with your purchase for any reason, we'll take it back, no questions asked.