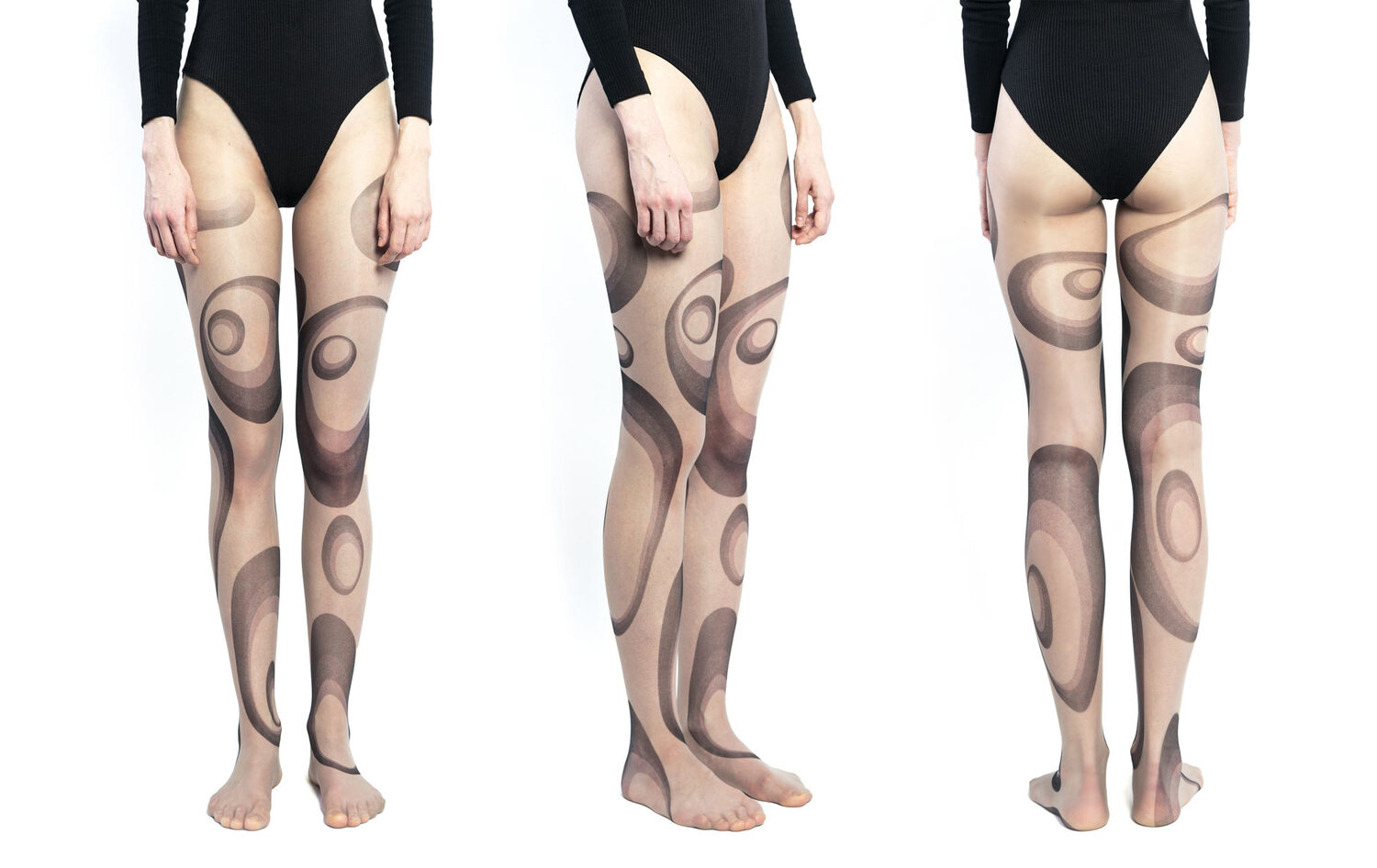 Kolgotkus are matte tights with a universal density of 20 denier. Unconventional images and color accents perfectly complement any holiday attire and liven up everyday outfits. The comfortable and practical tights adorn their owner in all circumstances: at a party, on a walk or in the office.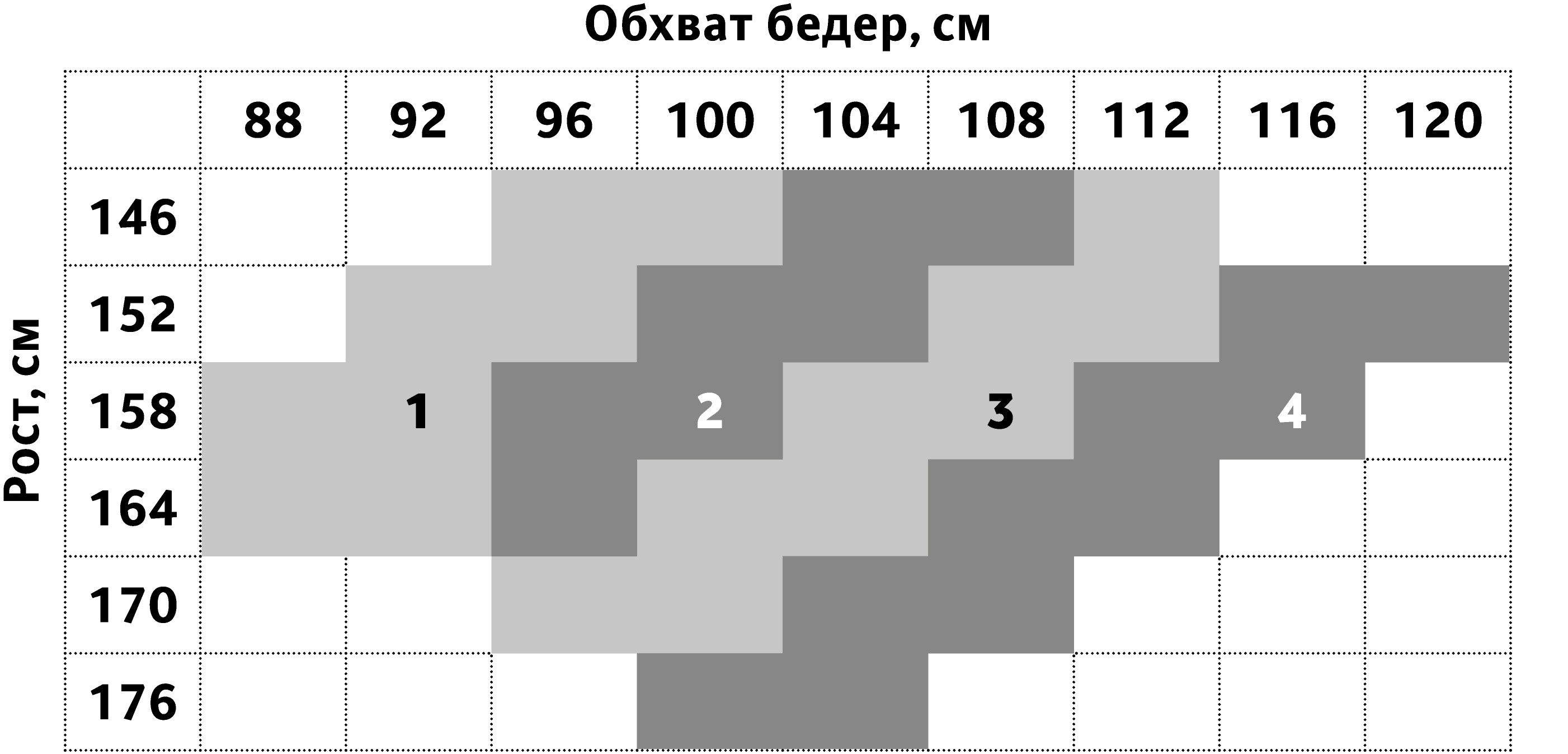 The tights require gentle care:
— wash in warm water (up to 30 °С), do not spin
— do not iron
— do not bleach
— do not dry clean.
Materials: polyamide 80 %, elastane 18 %, cotton 2 %
Density: 20 denier
Russian Federation
Weight: 54 g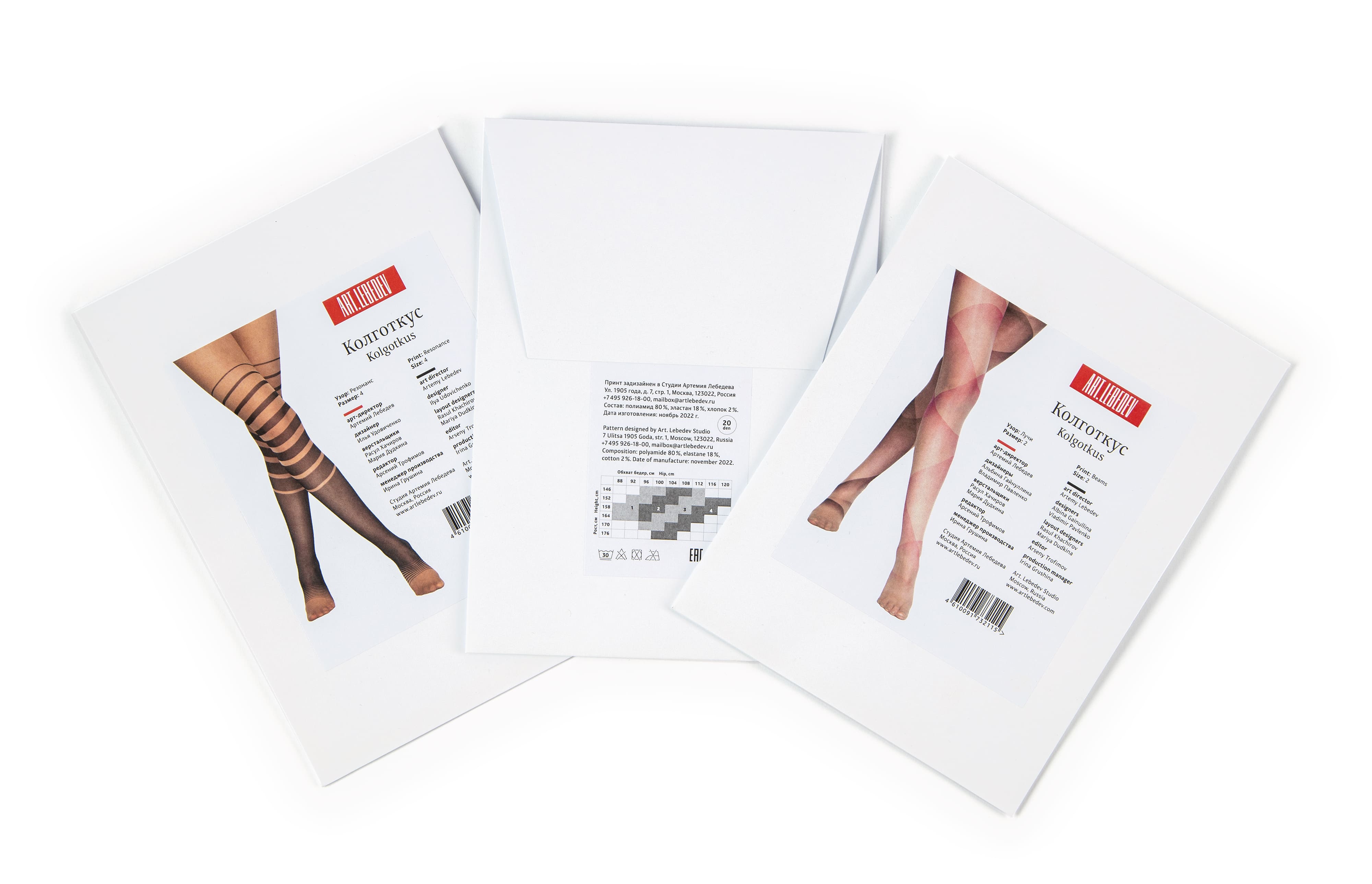 Shipment and payment
We accept Visa and Mastercard as methods of payment. Purchases delivered by courier in Moscow, Russia can be paid for with cash.
We can ship almost anywhere in the world. Shipping costs and available delivery methods (courier, mail, or pick up) will be shown during checkout. Delivery time and cost will vary based on the chosen service, order weight and distance to the destination.
If you are not satisfied with your purchase for any reason, we'll take it back, no questions asked.