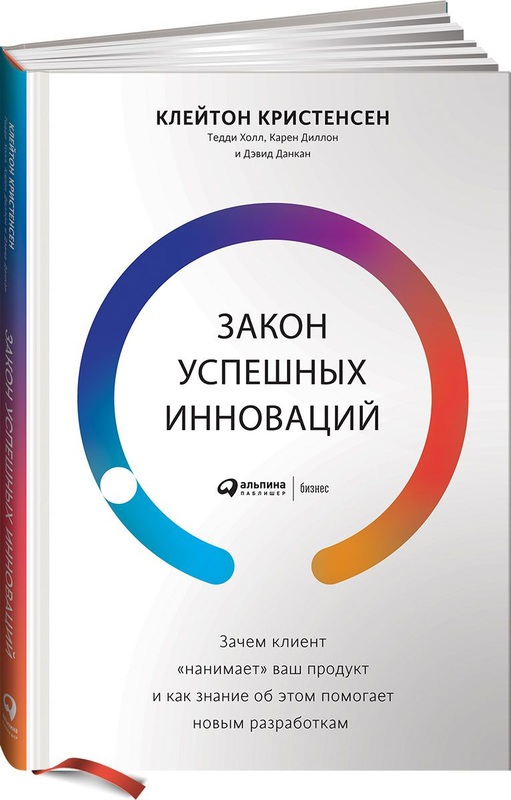 From the publisher:

Many entrepreneurs are obsessed with creating ideal products and incessantly improving them in an effort to stand out from competition. Still, all the important changes are generally introduced through trial and error: you add functionality, change appearance and then hope that all of this works. In reality, innovation is much more predictable.
In his book, Harvard Business School professor and creator of the theory of disruptive innovation Clayton Christensen explains what influences how customers choose, how to understand the issues they are facing and precisely predict the success rate of all innovations.
Weight: 670 g
Alpina Publisher publishing house
Hardcover
268 pages
Dimensions: 24×17×2 cm (9,4″×6,7″×0,8″)
ISBN 978-5-9614-6473-3
Shipment and payment
We accept Visa, Mastercard and PayPal as methods of payment. Purchases delivered by courier in Moscow, Russia can be paid for with cash.
We can ship almost anywhere in the world. Shipping costs and available delivery methods (courier, mail, or pick up) will be shown during checkout. Delivery time and cost will vary based on the chosen service, order weight and distance to the destination.
If you are not satisfied with your purchase for any reason, we'll take it back, no questions asked.