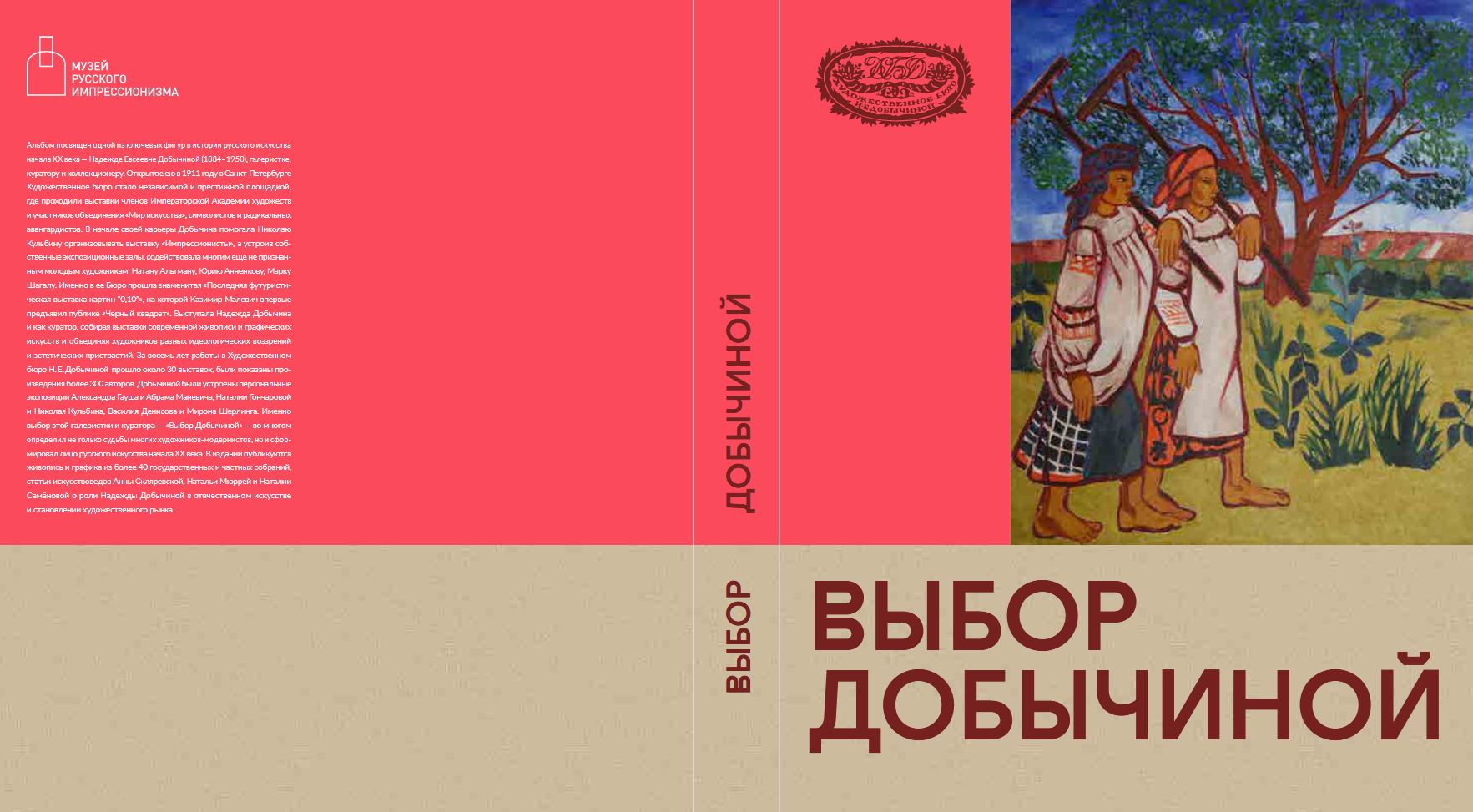 This album is dedicated to one of the key figures in the history of Russian art of the early 20th century: the gallerist, curator and collector Nadezhda Evseevna Dobychina (1884–1950). The Art Bureau she opened in St. Petersburg in 1911 became a prestigious independent venue featuring exhibitions by members of the Academy of Arts, participants in the World of Art association, symbolists and radical avant-gardists. At the beginning of her career Dobychina helped Nikolai Kulbin organize the 'Impressionists' exhibition, and by setting up her own exhibition halls she assisted many still unrecognized young artists such as Nathan Altman, Yuri Annenkov and Marc Chagall. It was her Bureau that held the famous 'Last Futurist Exhibition of Paintings 0,10', where Kazimir Malevich first revealed his 'Black Square' to the public. Nadezhda Dobychina also acted as a curator, collecting exhibitions of modern painting and graphic arts, uniting artists with different ideological views and aesthetic preferences. In the eight years it existed the Art Bureau of N. E. Dobychina arranged some 30 exhibitions with works by more than 300 authors. Dobychina presented solo expositions by Alexander Hausch and Abram Manevich, Natalia Goncharova and Nikolai Kulbin, Vasily Denisov and Miron Sherling. It was the choice of this gallery owner and curator, 'Dobychina's Choice', that in many ways determined not only the fate of many modernist artists, but also shaped the face of Russian art in the early 20th century. The publication includes paintings and drawings from more than 40 public and private collections, with articles by art historians Anna Skliarevskaia, Natalia Murray and Natalia Semenova, about the role of Nadezhda Dobychina in Russian art and the formation of the art market.
Shipment and payment
We accept Visa and Mastercard as methods of payment. Purchases delivered by courier in Moscow, Russia can be paid for with cash.
We can ship almost anywhere in the world. Shipping costs and available delivery methods (courier, mail, or pick up) will be shown during checkout. Delivery time and cost will vary based on the chosen service, order weight and distance to the destination.
If you are not satisfied with your purchase for any reason, we'll take it back, no questions asked.