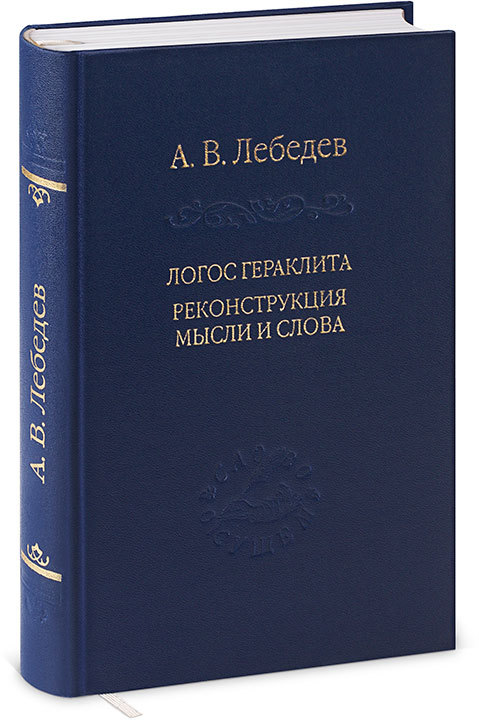 Из аннотации издателя:

Монография состоит из двух частей.
Первая часть содержит очерк жизни и философии (логоса) Гераклита Эфесского (ок. 540 — ок. 480 гг. до н. э.), а также анализ его метафорического языка, без понимания которого путь к философской мысли Гераклита закрыт. Основной вывод: Гераклит был не физикалистом-«досократиком», а этико-политическим и теологическим мыслителем реформаторского склада, его трактат во многом предвосхищает проблематику «Государства» Платона, а в этике и философии природы содержит все основные положения стоицизма.
Вторая часть представляет собой новое критическое издание греческого текста (логоса) сохранившихся фрагментов Гераклита с русским переводом и комментарием. Это издание отличается от предшествующих новой редакцией греческого текста, а также составом и расположением фрагментов, стремящимся, по возможности, реконструировать в общих чертах первоначальный текст и структуру утраченного трактата Гераклита «О природе».
Weight: 910 g
Издательство «Наука»
Твердый переплет
Объем — 504 стр.
Формат — 15,5×22,3×3,5 см
ISBN 978-5-02-038399-9
Shipment and payment
We accept Visa, Mastercard and PayPal as methods of payment. Purchases delivered by courier in Moscow, Russia can be paid for with cash.
We can ship almost anywhere in the world. Shipping costs and available delivery methods (courier, mail, or pick up) will be shown during checkout. Delivery time and cost will vary based on the chosen service, order weight and distance to the destination.
If you are not satisfied with your purchase for any reason, we'll take it back, no questions asked.