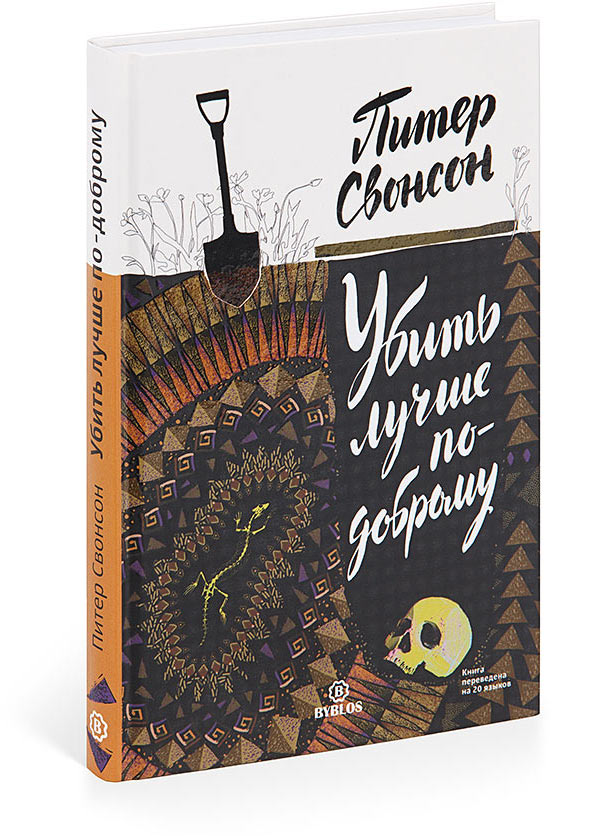 From the publisher:
The Kind Worth Killing is an English crime-thriller story developing in an atmosphere of alarming doubt and suspense. Two strangers, a man and a woman, meet in an airport bar. Convinced that they will never meet again, they open up to each other much more than they normally would to anybody. He is a rich and successful businessman who has just learned that his beloved wife is cheating on him. She, beautiful and charming, suggests a radical solution.
Weight: 402 g
Byblos publishing house
Hardcover
252 pages
Dimensions: 13,5×20,7×1,6 cm (5,3″×8,1″×0,6″)
ISBN 978-5-905641-17-6
Shipment and payment
We accept Visa and Mastercard as methods of payment. Purchases delivered by courier in Moscow, Russia can be paid for with cash.
We can ship almost anywhere in the world. Shipping costs and available delivery methods (courier, mail, or pick up) will be shown during checkout. Delivery time and cost will vary based on the chosen service, order weight and distance to the destination.
If you are not satisfied with your purchase for any reason, we'll take it back, no questions asked.