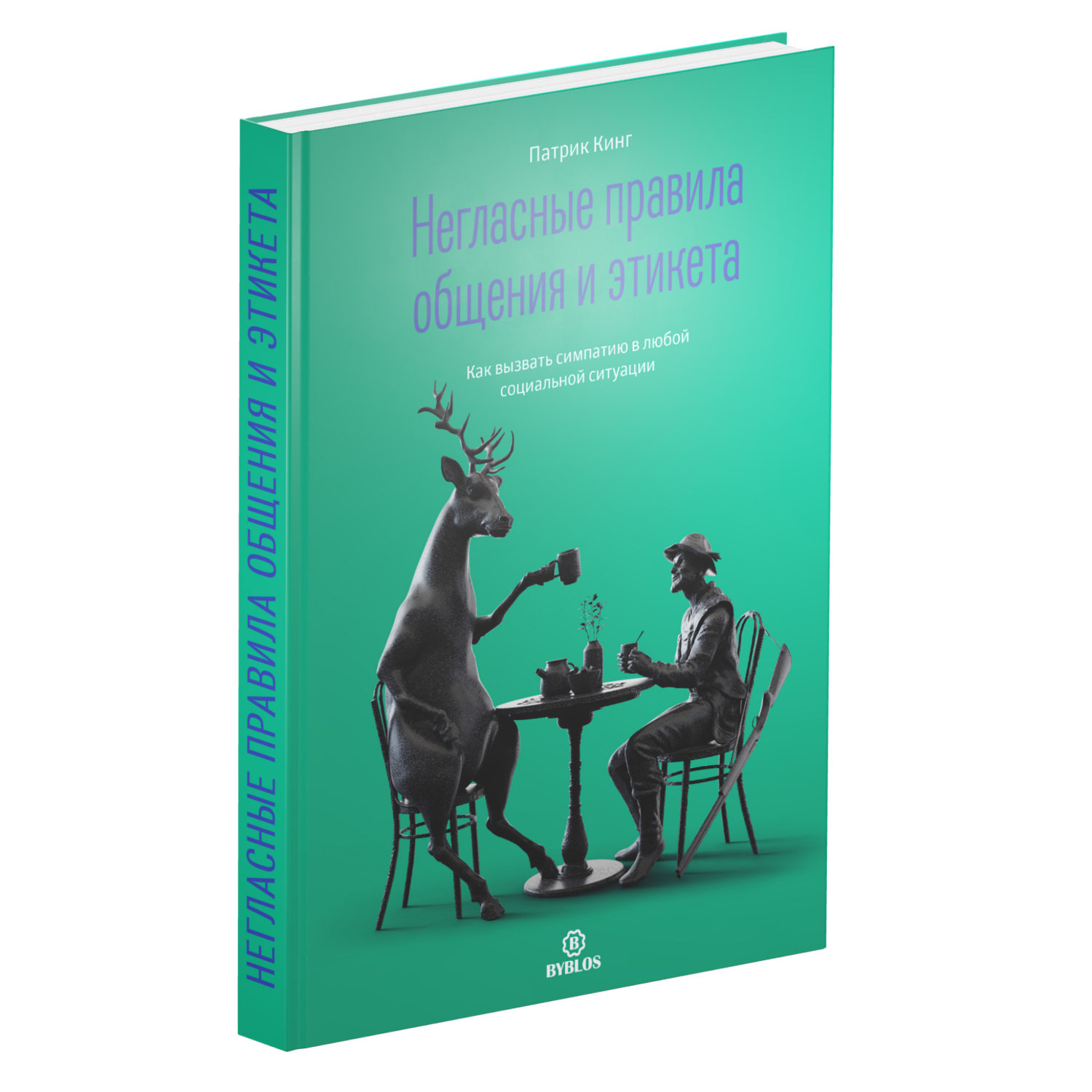 Professional business communication coach Patrick King has created a handbook for living in today's society. It explains how important it is to be able to make a favorable impression on people and teaches how to get anyone to like you, easily and effortlessly. It discusses the principles of pleasant and friendly small talk, outlines simple rules of making introductions, talks about personal space. The author offers proven and effective methods of managing the opinion of others and tells how to find a common ground with everyone.
The cover clearly shows that communication it not about being hunter and prey, but about two equal participants interested in dialog.
Byblos Publishing House
Hardcover
152 pages
Dimensions: 21,5 × 15,5 × 1 cm (8,5″ × 6,1″ × 0,4″)
ISBN 978-5-6049561-2-0
Published in 2023
Weight: 600 g
Shipment and payment
We accept Visa and Mastercard as methods of payment. Purchases delivered by courier in Moscow, Russia can be paid for with cash.
We can ship almost anywhere in the world. Shipping costs and available delivery methods (courier, mail, or pick up) will be shown during checkout. Delivery time and cost will vary based on the chosen service, order weight and distance to the destination.
If you are not satisfied with your purchase for any reason, we'll take it back, no questions asked.