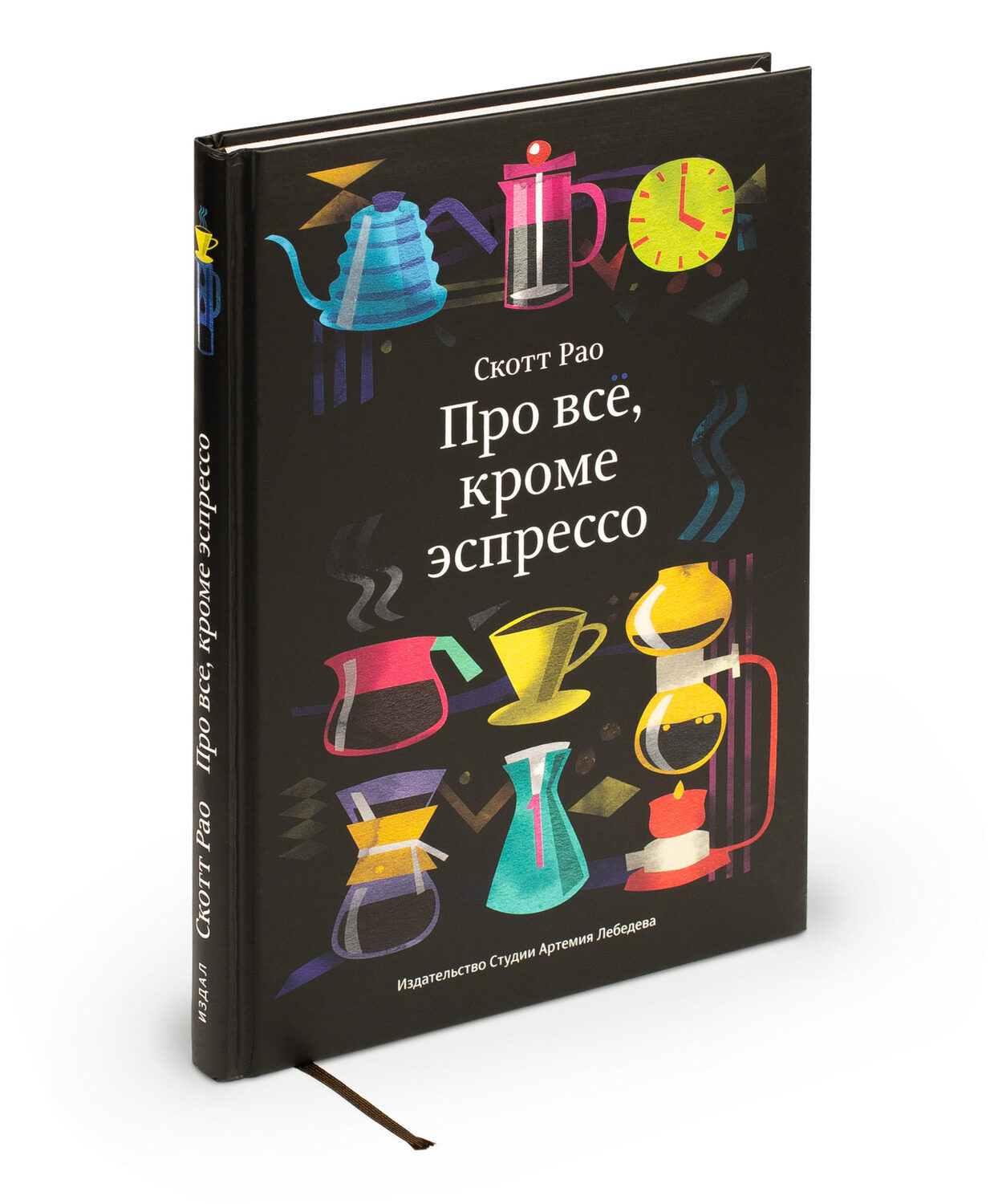 This book is a complete guide on making filtered coffee. There are chapters on the intricacies of such methods as automatic and manual drip, pour over, Chemex, press pot and vacuum pot.
The author explains what coffee extraction is and how changing its parameters can improve coffee flavor, gives detailed instructions on optimizing different brewing methods, explains proper water chemistry and bean storage, two important factors that largely determine the quality of the beverage.
The most enthusiastic coffee lovers will appreciate the appendix with technical details, the list of reference materials and the glossary.
Hardcover
160 pages
Dimensions: 144 × 216 mm (5,7″ × 8,5″)
Press run: 3000
ISBN 978-5-98062-126-1
Weight: 600 g
Shipment and payment
We accept Visa and Mastercard as methods of payment. Purchases delivered by courier in Moscow, Russia can be paid for with cash.
We can ship almost anywhere in the world. Shipping costs and available delivery methods (courier, mail, or pick up) will be shown during checkout. Delivery time and cost will vary based on the chosen service, order weight and distance to the destination.
If you are not satisfied with your purchase for any reason, we'll take it back, no questions asked.