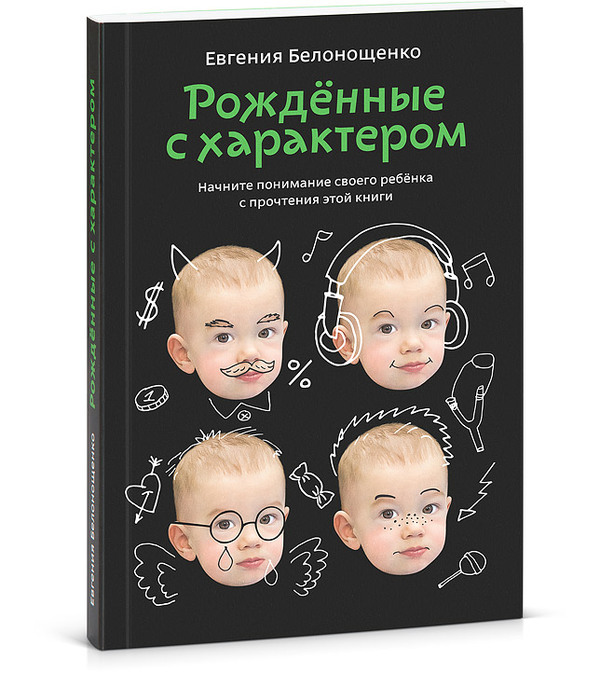 Born With Personality describes in simple terms the theory behind the physiological approach to understanding human personalities. The author tells us how personality types are related to physiological factors and depend on body characteristics of the individual. The studio designed the book layout and prepared it for print.
The book contains special tests—found on colorful pages—which help parents determine the type of child's personality. The book targets a wide audience, but especially the parents who want to have better understanding and communication with their children.
Russian Federation
Weight: 350 g
Publisher: Alpina Non-Fiction
Paperback
196 pages
Format: 18×12,2×1,5 cm (7″×4.8″×0.6″)
ISBN 978-5-91671-271-1
Ships from Russia
Shipment and payment
We accept Visa and Mastercard as methods of payment. Purchases delivered by courier in Moscow, Russia can be paid for with cash.
We can ship almost anywhere in the world. Shipping costs and available delivery methods (courier, mail, or pick up) will be shown during checkout. Delivery time and cost will vary based on the chosen service, order weight and distance to the destination.
If you are not satisfied with your purchase for any reason, we'll take it back, no questions asked.