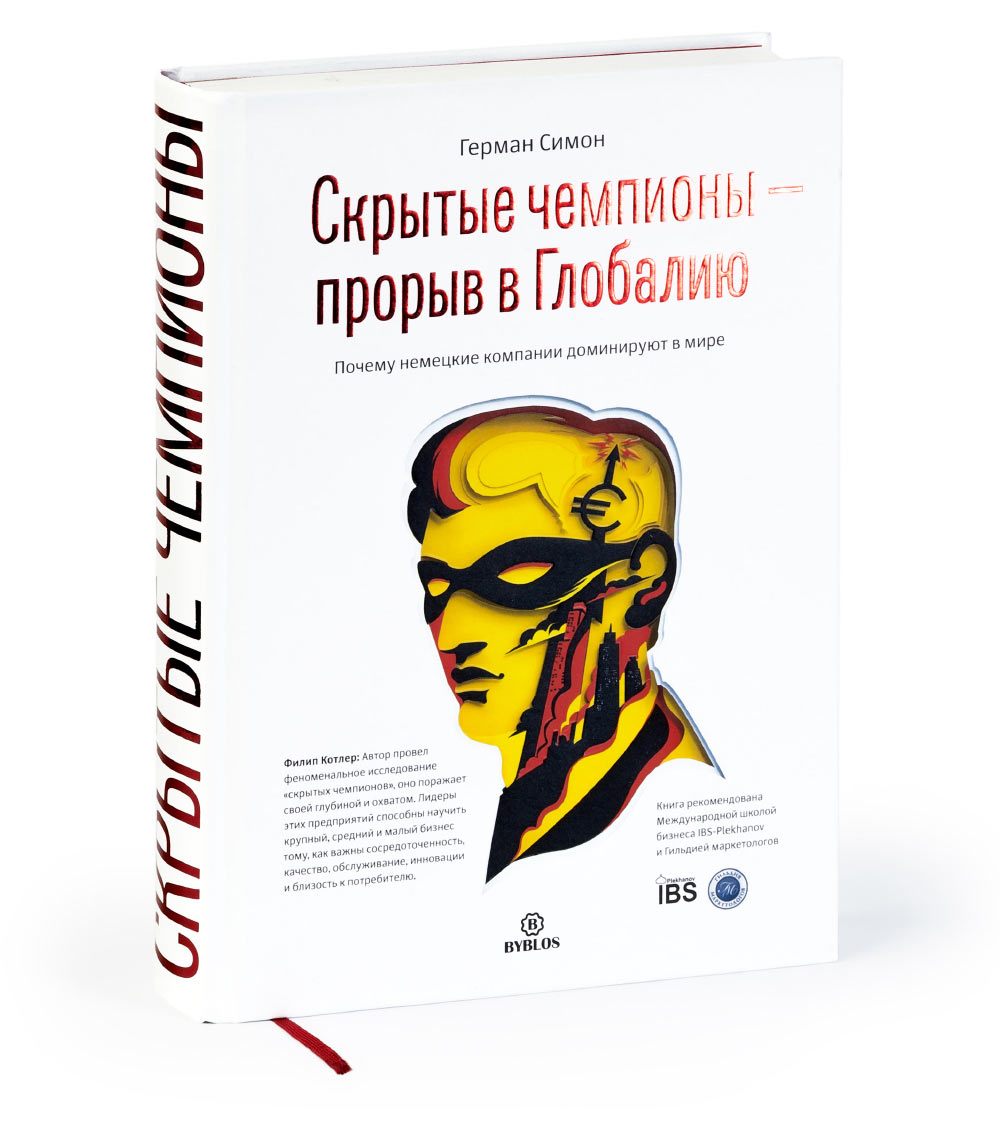 From the publisher:

What do Tetra aquarium supplies, Elector-Nite sensors, and Nissha touch panels have in common? They are typical "hidden champions," medium-sized, unknown companies (with annual revenues under $4 billion) that have quietly, under the radar, become world market leaders in their respective industries. Hermann Simon has been studying these hidden champions for over 30 years, and in this book he explores the dramatic impact of globalization on these companies and their outstanding international success.
Going deep inside more than a thousand hidden champions around the world, Simon reveals the common patterns, behaviors, and approaches that make these companies successful, and, in many cases, able to sustain world market leadership for generations, despite intense competition, financial pressures, and constantly evolving market dynamics. Simon identifies the factors in business operations, customer service and marketing, innovation, human resources management, organizational design, leadership, and strategy that separate these outstanding performers from the rest of the pack – and from the large corporations of the day.
In the process, he provides a glimpse behind the curtains of many secretive companies who buck today's management fads. Hidden champions teach us that good management means doing many small things better than the competition―quietly, with determination, commitment, and never-ending stamina. And in turbulent economic times, the hidden champions represent an antidote to the short-sighted and excessive practices that have brought many corporate giants crashing down.
Weight: 1.11 kg
Byblos publishing house
Hardcover
408 pages
Dimensions: 17,5×24,5×3 cm (6,9″×9,6″×1,2″)
ISBN 978-5-905641-47-3
Shipment and payment
We accept Visa and Mastercard as methods of payment. Purchases delivered by courier in Moscow, Russia can be paid for with cash.
We can ship almost anywhere in the world. Shipping costs and available delivery methods (courier, mail, or pick up) will be shown during checkout. Delivery time and cost will vary based on the chosen service, order weight and distance to the destination.
If you are not satisfied with your purchase for any reason, we'll take it back, no questions asked.