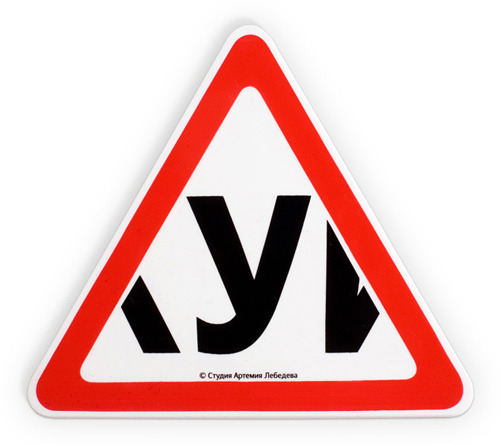 This silicone «У» (pronounced /-U/) sign means «Student driver.» It easily sticks to any smooth surface, such as windows, mirrors, screens, walls, message boards, dash boards etc. Please note that just like in English you find the letter U in a middle of «student» and in another particularly popular 4-letters word, the Russian letter У works exactly the same way, which is the whole point here.
Shipment and payment
We accept Visa and Mastercard as methods of payment. Purchases delivered by courier in Moscow, Russia can be paid for with cash.
We can ship almost anywhere in the world. Shipping costs and available delivery methods (courier, mail, or pick up) will be shown during checkout. Delivery time and cost will vary based on the chosen service, order weight and distance to the destination.
If you are not satisfied with your purchase for any reason, we'll take it back, no questions asked.