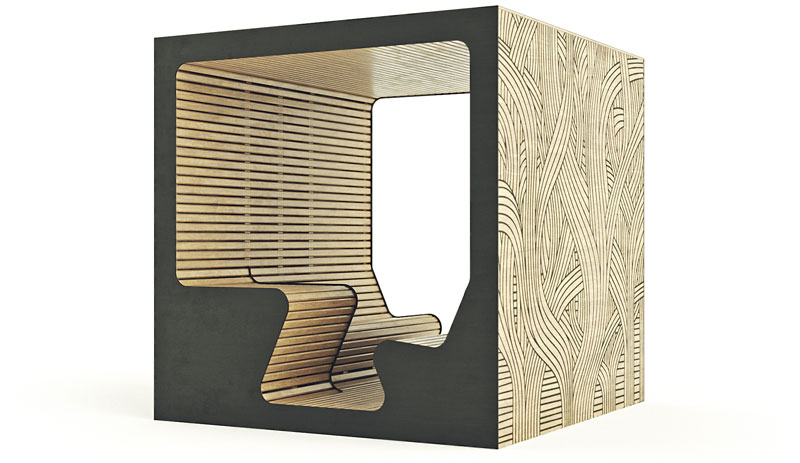 Besedkus-1 is a comfortable gazebo that allows to create a comfortable rest or picnic spot in any location.
Besedkus-1 is a modular cubic structure built around a metal frame. The interior is lined with warm and pleasant wood that can be of any color. Outside, the gazebo is covered with plywood decorated by an elegant floral pattern. Navigation elements or a park's signature images can be placed on walls, the pavilion puts no limit to the designer's imagination. Roll roofing protects the top of the structure from rain and snow. Wood is impregnated with a fireproof compound.
The cubic pavilions can be arranged into compositions of any complexity and size limited only by available space.
The gazebos can have different layouts including benches, benches and small tables, recliners for relaxed rest, etc.
Materials: steel, Angara pine
Interior finish: lacquered wooden planks
Dimensions: 240×240×240 cm (7,9′×7,9′×7,9′)
Shipment and payment
We accept Visa and Mastercard as methods of payment. Purchases delivered by courier in Moscow, Russia can be paid for with cash.
We can ship almost anywhere in the world. Shipping costs and available delivery methods (courier, mail, or pick up) will be shown during checkout. Delivery time and cost will vary based on the chosen service, order weight and distance to the destination.
If you are not satisfied with your purchase for any reason, we'll take it back, no questions asked.