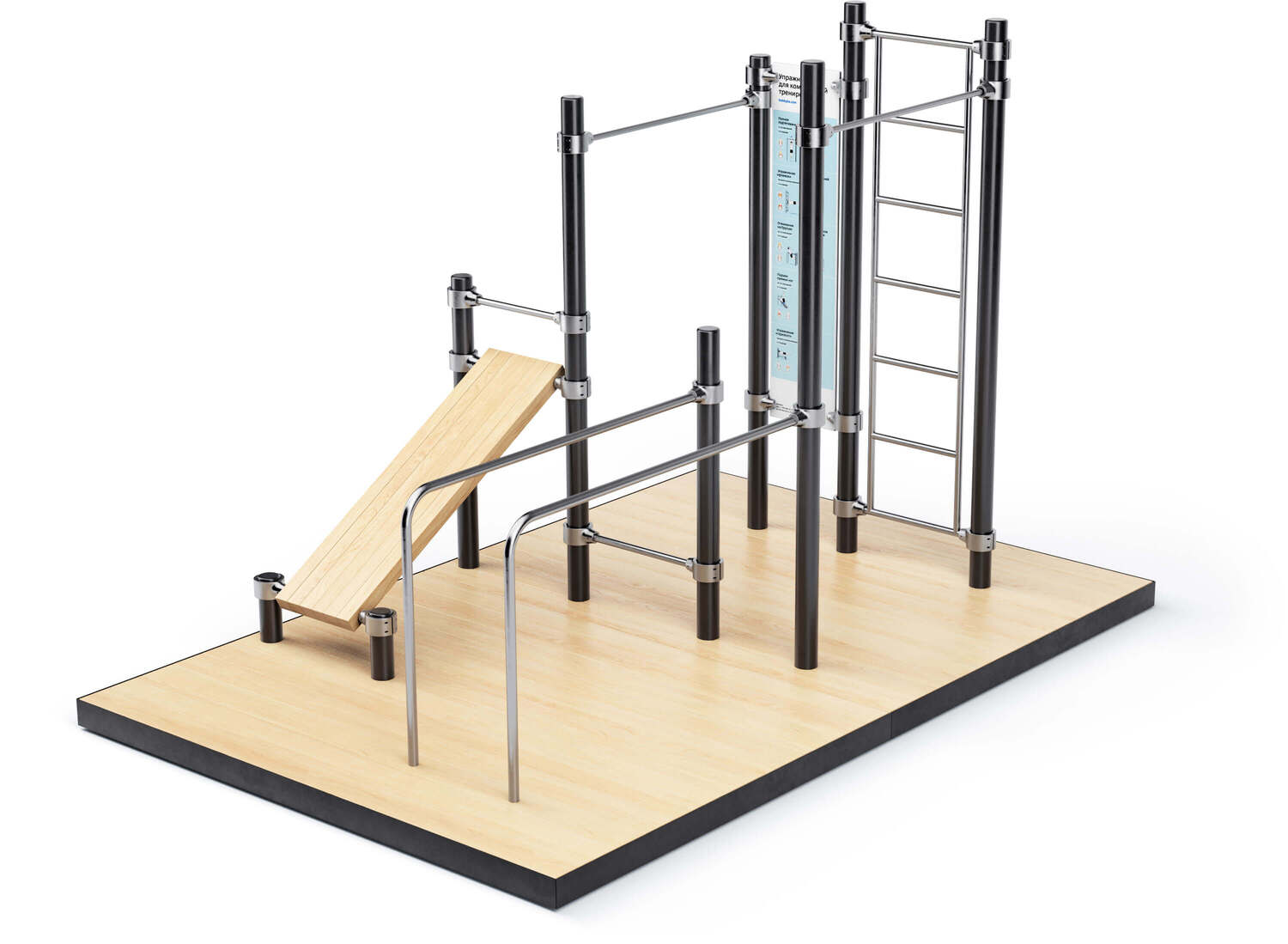 Ploschadkus 1 is a mobile workout system.
Ploschadkus 1 includes a crunch bench, pull up bars, dip bars and a ladder—all that's necessary to strengthen core muscles. A beautifully illustrated guide explains how to perform exercises.
The modular sports ground can be easily moved between locations in a regular van or truck. The structure is built from metal pipes and wood-polymer composite boards—all materials were chosen for their light weight.
Manufacturing and delivery take up to two months.
Weight: 580 kg
Materials: steel, wood, wood-polymer composite
Dimensions: 410×270×260 cm (161″×106″×102″)
Disassembled dimensions: 200×270×49 cm (79″×106″×20″)
Production and delivery
This product is custom made and delivered within Russia only by the Delovye Linii and Vodovoz transport companies. Delivery costs vary according to destination and are determined separately. Our store managers can assist you with further information about terms and conditions over the phone 8 800 200-40-33 or +7 495 105-91-24 or by email store@artlebedev.ru