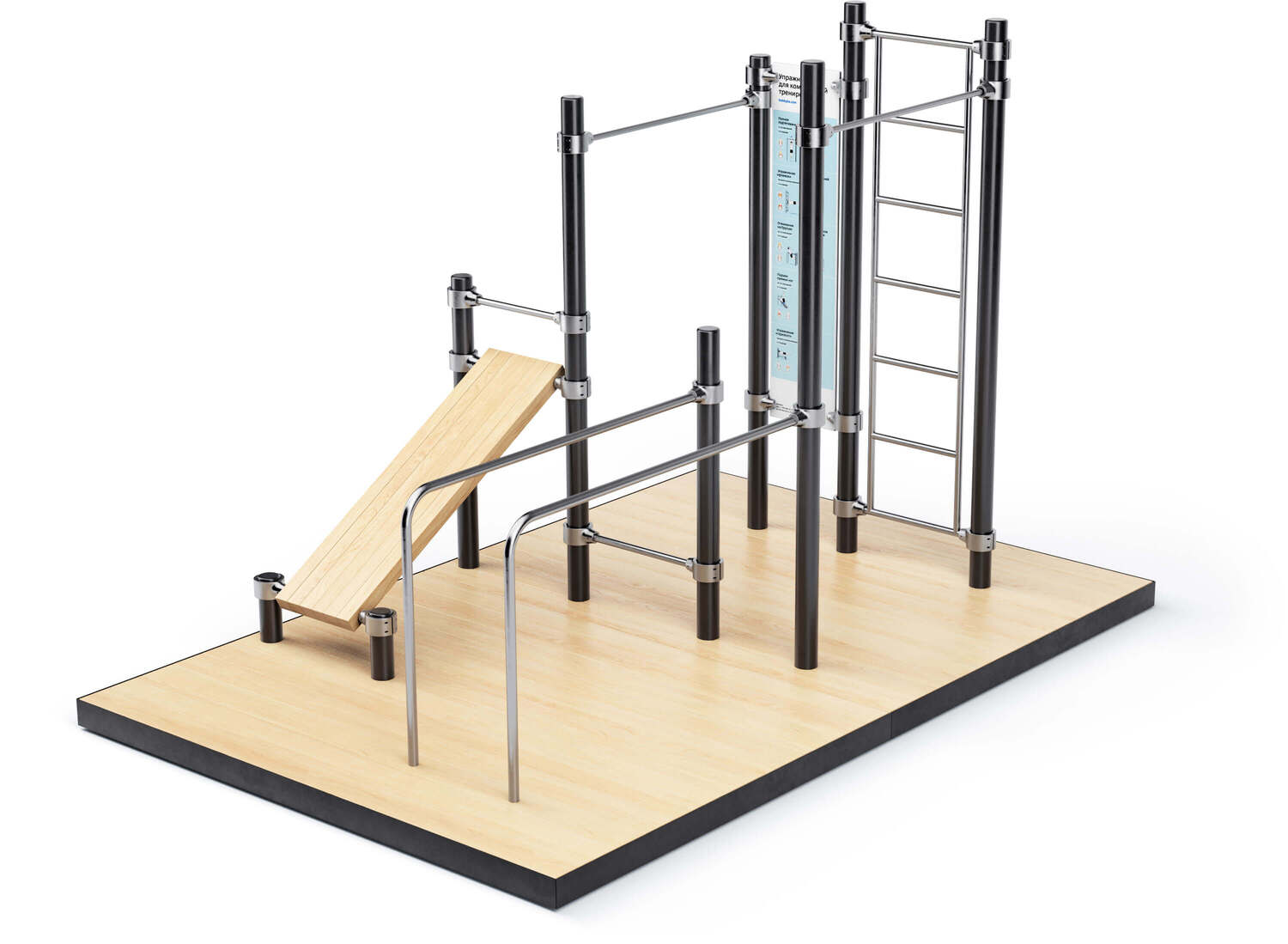 Ploschadkus 1 is a mobile workout system.
Ploschadkus 1 includes a crunch bench, pull up bars, dip bars and a ladder—all that's necessary to strengthen core muscles. A beautifully illustrated guide explains how to perform exercises.
The modular sports ground can be easily moved between locations in a regular van or truck. The structure is built from metal pipes and wood-polymer composite boards—all materials were chosen for their light weight.
Manufacturing and delivery take up to two months.
Weight: 580 kg
Materials: steel, wood, wood-polymer composite
Dimensions: 410×270×260 cm (161″×106″×102″)
Disassembled dimensions: 200×270×49 cm (79″×106″×20″)
Shipment and payment
We accept Visa and Mastercard as methods of payment. Purchases delivered by courier in Moscow, Russia can be paid for with cash.
We can ship almost anywhere in the world. Shipping costs and available delivery methods (courier, mail, or pick up) will be shown during checkout. Delivery time and cost will vary based on the chosen service, order weight and distance to the destination.
If you are not satisfied with your purchase for any reason, we'll take it back, no questions asked.