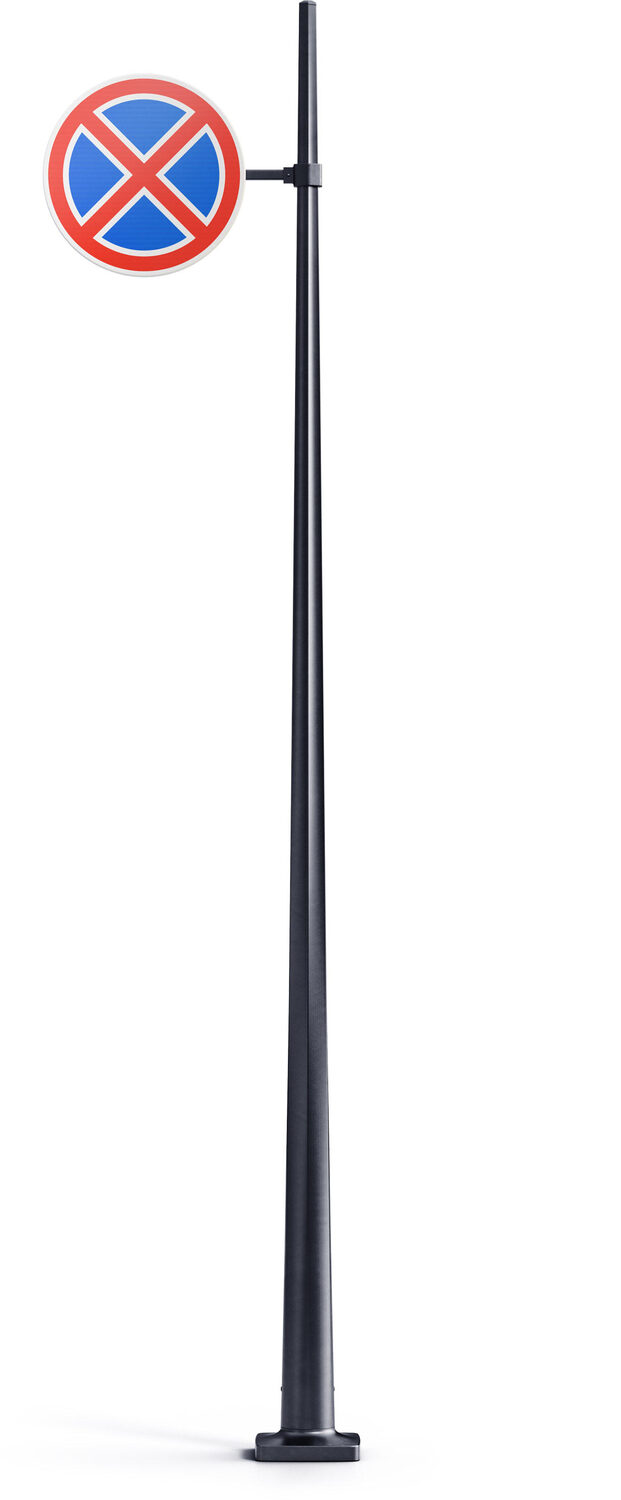 Miniature road signs are placed in city areas in need of a cozy environment. They don't take much space and do not obstruct the beautiful surroundings.
Today, signs in Moscow hang are hanged according to the rules of the traffic code: on old concrete posts, building walls and metal pipe posts. In time, all of the capital's streets will be decorated with Stolbuses, neat cast iron sign posts of varying section shape designed at the studio.
We suggest to start changing the urban environment today. Owners of companies looking to attract more attention, hotel owners and simply concerned citizens can get a permission and install their own sign. The municipal authorities will see the improvement and move the existing signs over to beautiful new posts.
Stolbuses are produced in a single standard size: the height above ground is 2840 mm (112″). Minimum production period is 14 days.
Weight: 150 kg
Designers: Petr Konovalov, Aleksey Sharshakov
Material: cast iron
Dimensions: 210×210×2840 mm (8,3″×8,3″×112″)
Shipment and payment
We accept Visa, Mastercard and PayPal as methods of payment. Purchases delivered by courier in Moscow, Russia can be paid for with cash.
We can ship almost anywhere in the world. Shipping costs and available delivery methods (courier, mail, or pick up) will be shown during checkout. Delivery time and cost will vary based on the chosen service, order weight and distance to the destination.
If you are not satisfied with your purchase for any reason, we'll take it back, no questions asked.