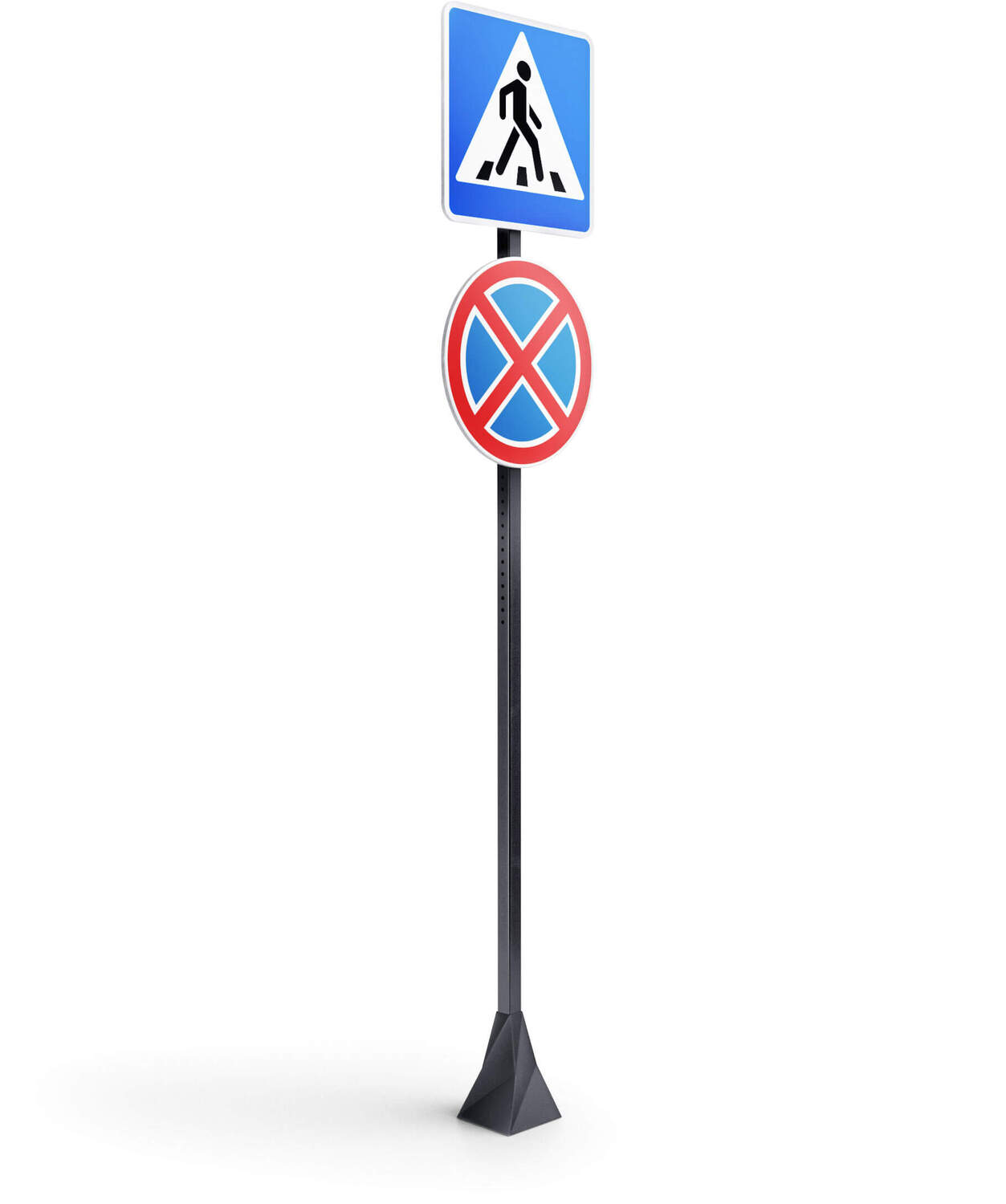 Stolbus-2 Dandaka is a sign post for small road signs that are installed on streets with light road traffic.
The signs are attached to the post with strong and light clamps with just one bolt. The square shape of the post prevents the signs from rotating, for example due to wind. The strength of the base allows to use the posts for small and large traffic lights.
At the bottom of the post is a beautiful metal base that looks like elegant steel origami. It is installed in a single motion thanks to its clever locking mechanism. Deforming the base or taking it apart is virtually impossible.
Package includes: perforated post, embedded part, cover element and a U-shaped universal clamp.
Production time for one post is 7–10 work days. Substantial discounts for orders over 100 posts.
Weight: 45.5 kg
Material: steel
Dimensions: 256×256×4350 mm (10″×10″×171″)
Shipment and payment
We accept Visa and Mastercard as methods of payment. Purchases delivered by courier in Moscow, Russia can be paid for with cash.
We can ship almost anywhere in the world. Shipping costs and available delivery methods (courier, mail, or pick up) will be shown during checkout. Delivery time and cost will vary based on the chosen service, order weight and distance to the destination.
If you are not satisfied with your purchase for any reason, we'll take it back, no questions asked.