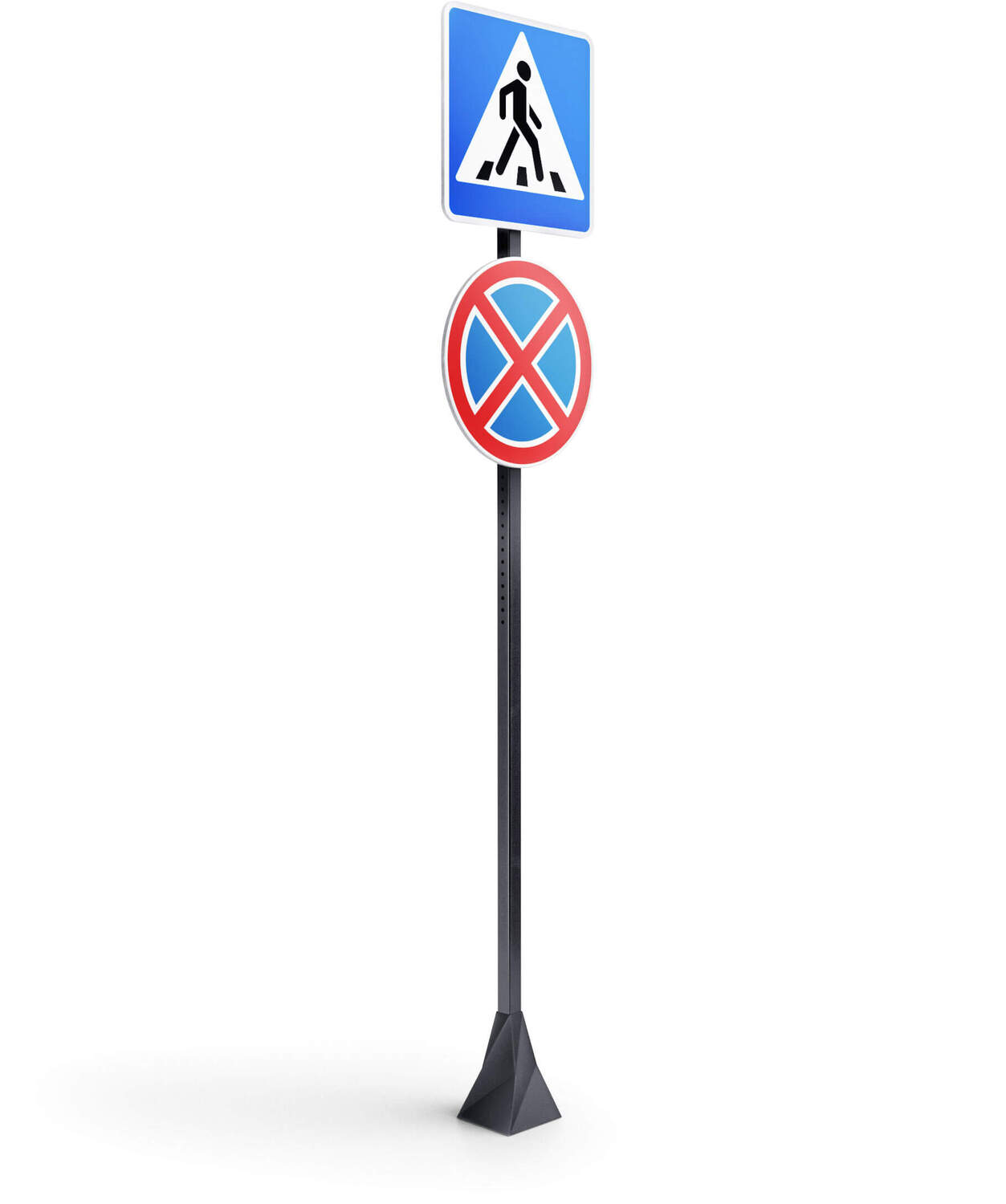 Stolbus-2 Dandaka is a sign post for small road signs that are installed on streets with light road traffic.
The signs are attached to the post with strong and light clamps with just one bolt. The square shape of the post prevents the signs from rotating, for example due to wind. The strength of the base allows to use the posts for small and large traffic lights.
At the bottom of the post is a beautiful metal base that looks like elegant steel origami. It is installed in a single motion thanks to its clever locking mechanism. Deforming the base or taking it apart is virtually impossible.
Package includes: perforated post, embedded part, cover element and a U-shaped universal clamp.
Production time for one post is 7–10 work days. Substantial discounts for orders over 100 posts.
Weight: 45.5 kg
Material: steel
Dimensions: 256×256×4350 mm (10″×10″×171″)
Production and delivery
This product is custom made and delivered within Russia only by the Delovye Linii and Vodovoz transport companies. Delivery costs vary according to destination and are determined separately. Our store managers can assist you with further information about terms and conditions over the phone 8 800 200-40-33 or +7 495 105-91-24 or by email store@artlebedev.ru