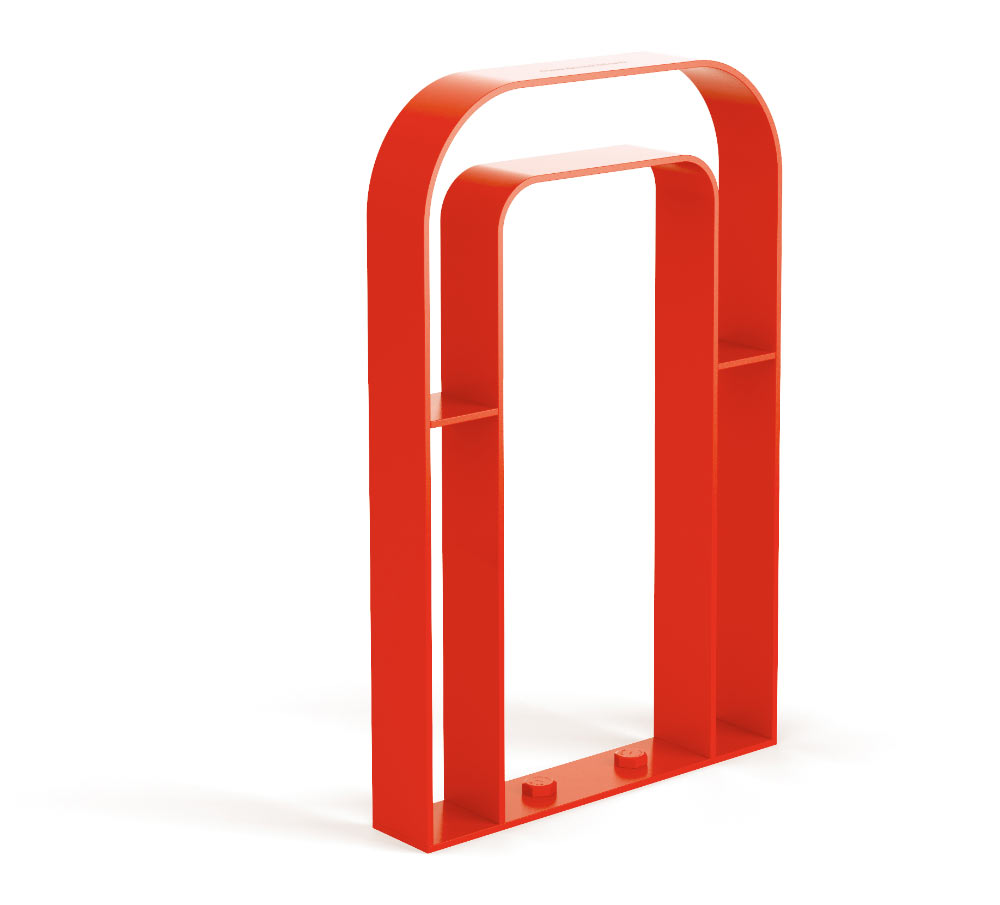 Veloparkus-3 is a minimalistic bike rack for safe bicycle and scooter parking. The visually light structure perfectly fits the urban environment and complements the neat row of bicycles without drawing too much attention. Veloparkus-3 is installed near sport, education, office and shopping centers, in parks and yards, and allows riders to leave their vehicles unattended without worrying about their safety.
The rack's design provides the maximum number of contact points. A bicycle can be attached to it by the frame and both front and back wheels (this way they won't get stolen). Besides, the horizontal bar can be used as a rest for the pedal to keep the bicycle upright and the frame from getting scratched. The height and construction of the rack allows attaching children and adult bicycles alike.
The rack is easy to build and cheap to produce. The assembled construction is covered with powder paint, coral, yellow or turquois, and installed into place by anchor bolts.
Manufactured and delivered within three weeks.
Weight: 5.2 kg
Dimensions: 216×416×50 mm (8.5″×16.4″×2″)
Material: 50×5 mm (2″×0.2″) steel strip
Shipment and payment
We accept Visa and Mastercard as methods of payment. Purchases delivered by courier in Moscow, Russia can be paid for with cash.
We can ship almost anywhere in the world. Shipping costs and available delivery methods (courier, mail, or pick up) will be shown during checkout. Delivery time and cost will vary based on the chosen service, order weight and distance to the destination.
If you are not satisfied with your purchase for any reason, we'll take it back, no questions asked.