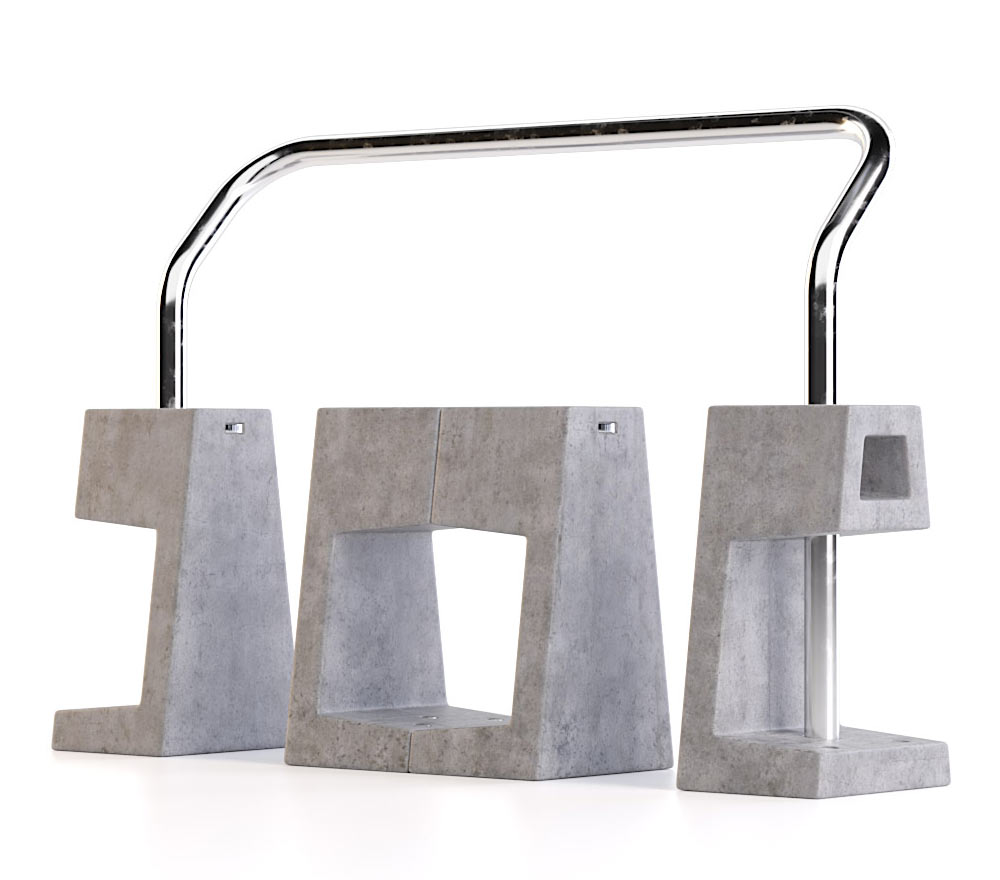 Veloparkus 8 is a bike rack made of concrete and stainless steel. The monumental shapes of the rack look great in modern areas, in historic districts and in suburbs.
The concrete structure is almost impossible to break or damage but makes parking bicycles extremely convenient.
Weight: 184 kg
Dimensions: 2400×790×260 mm (95″×31″×10″)
Materials: concrete, galvanized steel
Shipment and payment
We accept Visa, Mastercard and PayPal as methods of payment. Purchases delivered by courier in Moscow, Russia can be paid for with cash.
We can ship almost anywhere in the world. Shipping costs and available delivery methods (courier, mail, or pick up) will be shown during checkout. Delivery time and cost will vary based on the chosen service, order weight and distance to the destination.
If you are not satisfied with your purchase for any reason, we'll take it back, no questions asked.