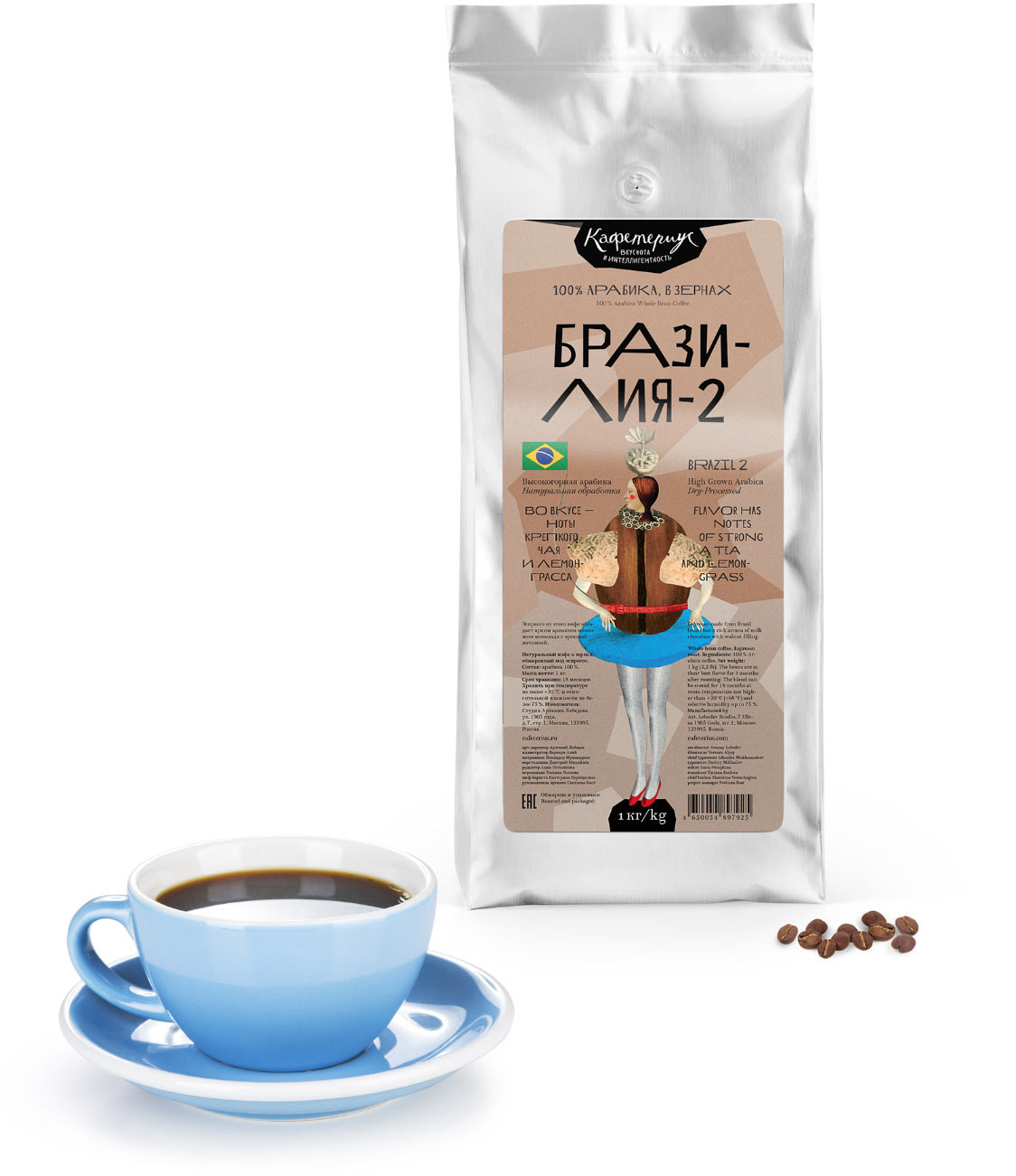 Brazil single-origin coffee is naturally processed 100% Arabica. Espresso-roasted Brazil beans work well when used in home espresso machines, while the light-roasted ground version is great for brewing in a cezve, Chemex or French press. Coffee made with Brazil beans has a bright flavor of milk chocolate with nut filling and an aftertaste of sunflower brittle bars. The taste has hints of strong tea and lemongrass.
Brazil-2 is sold in packs of 1 kg (2,2 lbs) and 150 grams (5,3 oz) with refreshed design.
Brewing single-origin Arabica ensures a purer taste, fuller fragrance and keeps more caffeine in the drink. A cup of single-origin coffee can provide with enough energy to last the entire day.
Weight: 1 kg
Package dimensions: 38×14×6,5 cm (15″×5,5″×2,6″)
Shipment and payment
We accept Visa and Mastercard as methods of payment. Purchases delivered by courier in Moscow, Russia can be paid for with cash.
We can ship almost anywhere in the world. Shipping costs and available delivery methods (courier, mail, or pick up) will be shown during checkout. Delivery time and cost will vary based on the chosen service, order weight and distance to the destination.
If you are not satisfied with your purchase for any reason, we'll take it back, no questions asked.