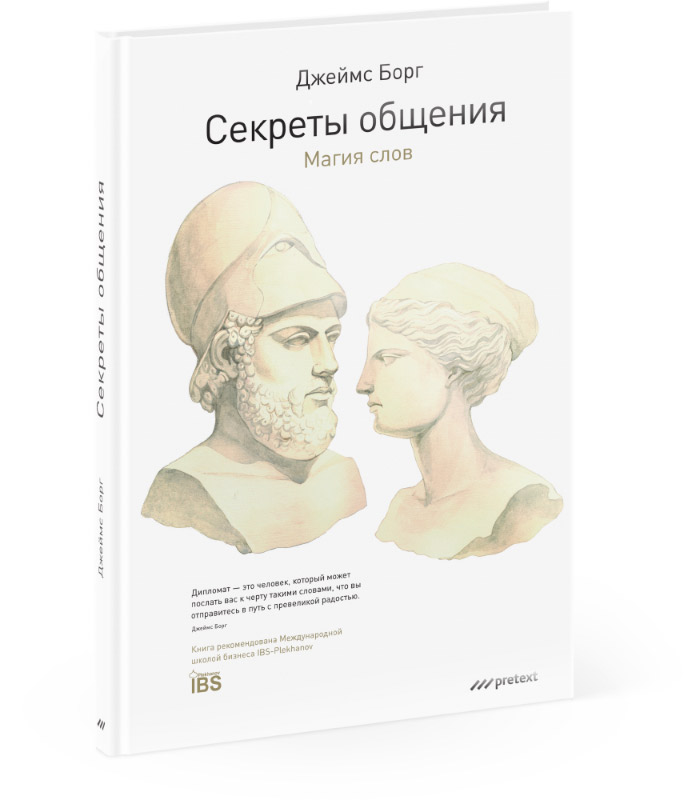 From the publisher:

Most of the modern education systems don't teach the importance of words in day to day communication or the way they can alter reality. There is a widely used metaphor of "magic words," but few realize that words indeed can have a magic influence on circumstances and people's feelings. Talk can do wonders.
In his new book, James Borg talks about new, more effective ways of "doing wonders" by changing the habitual manner of speech in different situations. Thoughts are formed by words we use to express them, which is why it is important to control your internal monologue and choose words carefully.
Weight: 606 g
Publisher: Pretext
Hardcover
181 pages
Dimensions: 17,5×24×1,5 cm (6,9″×9,4″×0,6″)
ISBN 978-5-98995-111-6
Shipment and payment
We accept Visa, Mastercard and PayPal as methods of payment. Purchases delivered by courier in Moscow, Russia can be paid for with cash.
We can ship almost anywhere in the world. Shipping costs and available delivery methods (courier, mail, or pick up) will be shown during checkout. Delivery time and cost will vary based on the chosen service, order weight and distance to the destination.
If you are not satisfied with your purchase for any reason, we'll take it back, no questions asked.