Optimus Popularis
Optimus Popularis is a compact keyboard with each key displaying any image and being assigned any function.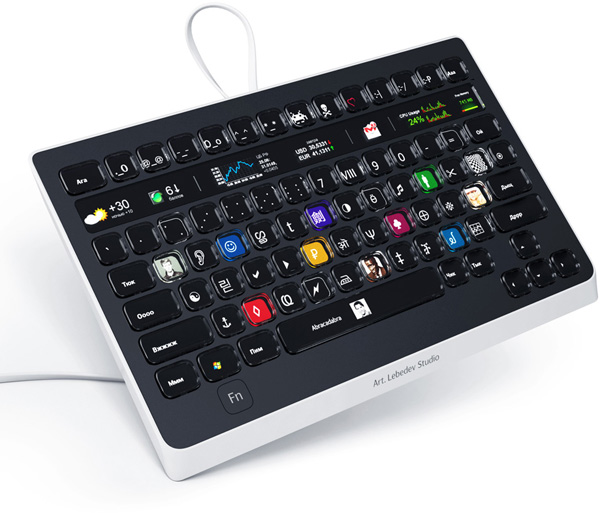 Optimus Popularis is engineered for any layout, language, or symbols: Cyrillic, Ancient Greek, Georgian, Arabic, music notes, numerals, codes, math functions, images, special symbols, and so on to infinity.
If you are not satisfied with your purchase for any reason, we'll take it back, no questions asked.