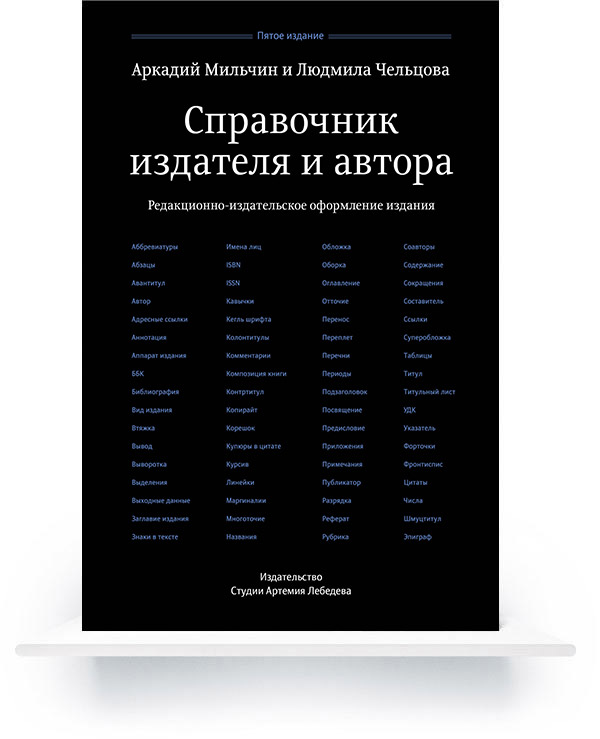 The fourth edition of The Publisher's and Author's Handbook is an almost exact copy of the third edition. An appendix on hyphenation according to the rules of orthography and technical typesetting was added.
The Handbook by Milchin and Cheltsova is the reference book of choice of all editors and typesetters in the studio. Art directors and designers frequently turn to it for basic rules, while the studio technologists use it to write automatic typography scripts.
All studio e-books are published in EPUB format without DRM protection.
Shipment and payment
We accept Visa and Mastercard as methods of payment. Purchases delivered by courier in Moscow, Russia can be paid for with cash.