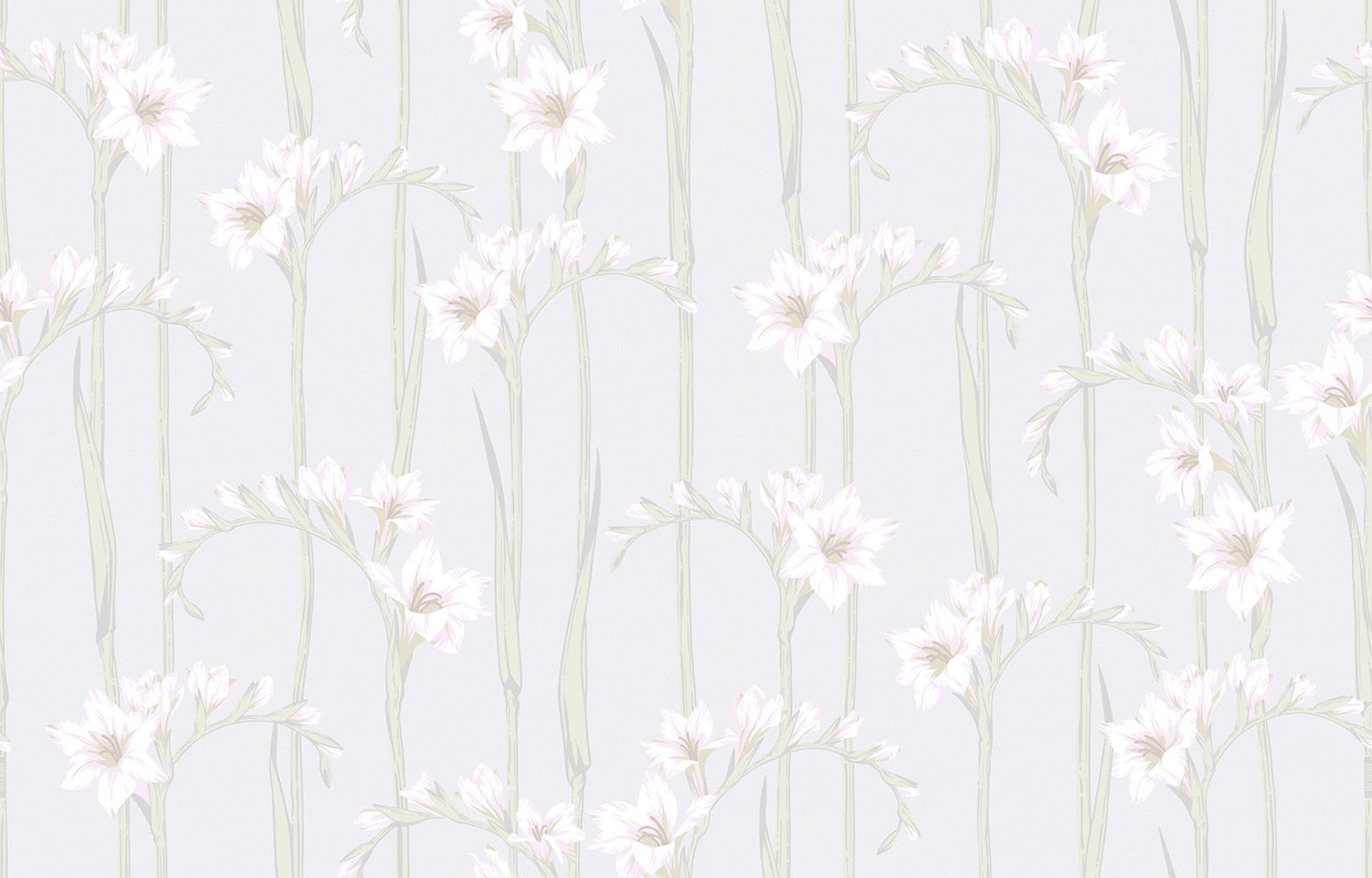 Wallpaper in the Origins range is inspired by ideas of many generations of artists and designers from all over the world.
The range is built around natural associations that are evident both in graphic motifs and the color scheme.
The Gladiolus pattern combines Western European and Oriental visual traditions. The flowers are depicted in the modern botanical style with its naturalism and minimalism. The contrast between the slender stems and the curves of delicate flowers gives the pattern a special expressiveness.
The print is made in such a way that it allows you to use your imagination and fill it with your own associations, for example imagining that the light curls are waves or shells at the bottom of the lake where mermaids live.
Matching basic wallpaper Tweed were chosen to supplement Gladiolus.
Made by Loymina
Roll length: 10 m (11 yards)
Roll width: 1 m (3.3′)
Material: non-woven fabric
Russian Federation
Weight: 2.5 kg
Shipment and payment
We accept Visa and Mastercard as methods of payment. Purchases delivered by courier in Moscow, Russia can be paid for with cash.
We can ship almost anywhere in the world. Shipping costs and available delivery methods (courier, mail, or pick up) will be shown during checkout. Delivery time and cost will vary based on the chosen service, order weight and distance to the destination.
If you are not satisfied with your purchase for any reason, we'll take it back, no questions asked.