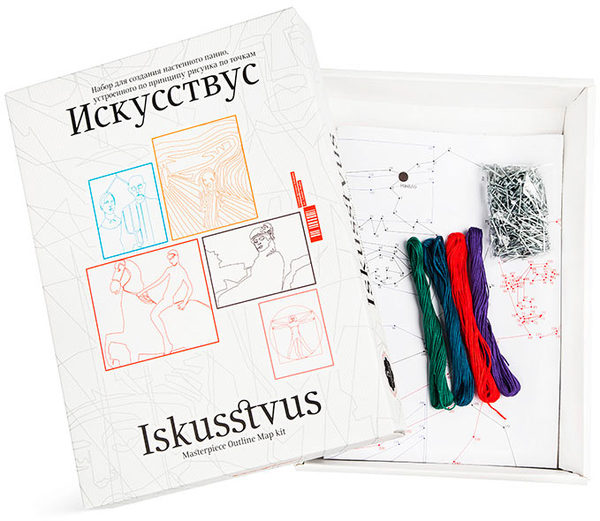 Iskusstvus is a universal kit that allows to decorate any wall with a real masterpiece.
Iskusstvus is similar to connect the dots puzzles: the image is created by connecting a sequence of marks one after another. The kit includes simplified outlines of world famous paintings printed on A0-sized sheets, as well as pins and colored strings.
The kit includes five images to choose from: American Gothic by Grant Wood, The Scream by Edvard Munch, Bathing of a Red Horse by Kuzma Petrov-Vodkin, Portrait of an Unknown Woman by Ivan Kramskoi and The Vitruvian Man by Leonardo da Vinci.
Weight: 330 g
Packaging dimensions: 33×23,5×5,5 cm (13″×9,2″×2,1″)
Poster dimensions: 84,1×118,9 cm (33,1″×46,8″)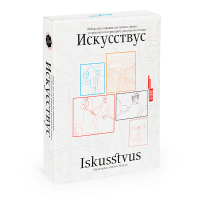 Shipment and payment
We accept Visa, Mastercard and PayPal as methods of payment. Purchases delivered by courier in Moscow, Russia can be paid for with cash.
We can ship almost anywhere in the world. Shipping costs and available delivery methods (courier, mail, or pick up) will be shown during checkout. Delivery time and cost will vary based on the chosen service, order weight and distance to the destination.
If you are not satisfied with your purchase for any reason, we'll take it back, no questions asked.