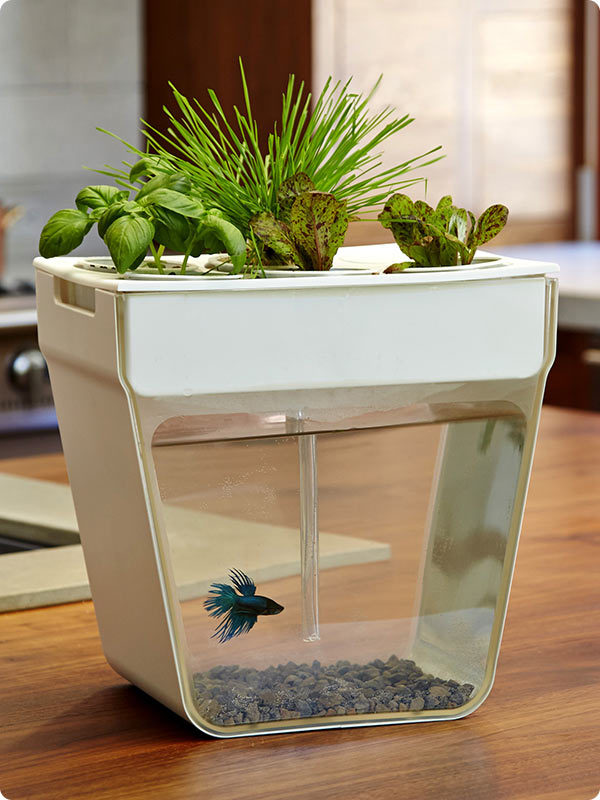 Aquafarm is a closed ecosystem based on the ancient Aztec method of agriculture. Aquafarm allows the owner to keep aquarium fish and grow herbaceous plants all in one 11-liter (3 gallon) water tank. Fish wastes provide nutrients to the plants which in turn clean the water for the fish. Aquafarm provides fresh greens, looks nice in a kitchen or a living room and can become an interesting exhibit in school or kindergarten.
Aquafarm is best suited for growing herbs or leafy greens. Lettuce, basil and wheat seeds are included in the packaging. Parsley, cilantro, mint and rucola also grow well in Aquafarm.
You will have to purchase the fish separately. Bettas (best kept alone) and Zebrafishes (two to three fishes can be kept together in one tank) have no problem living in Aquafarms.
The set includes a water tank, a plant tray with lid, an air pump, a flexible and a rigid tube, tank soil, water agents, fish food, five plant pots, plant substrate and four packages of seeds.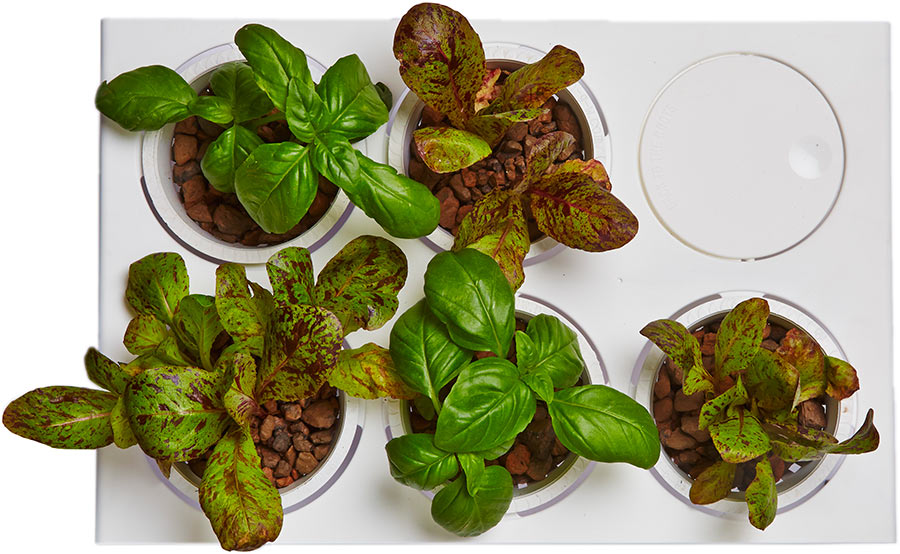 Weight: 3.7 kg
Manufacturer: Back to the Roots Ventures
Packaging dimensions: 35,6×25,4×40,6 (14″×10″×16″)
Dimensions: 30×20×30 cm (11,8″×7,9″×11,8″)
Volume: 11 litres (3 gallons)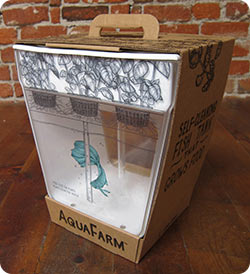 Shipment and payment
We accept Visa and Mastercard as methods of payment. Purchases delivered by courier in Moscow, Russia can be paid for with cash.
We can ship almost anywhere in the world. Shipping costs and available delivery methods (courier, mail, or pick up) will be shown during checkout. Delivery time and cost will vary based on the chosen service, order weight and distance to the destination.
If you are not satisfied with your purchase for any reason, we'll take it back, no questions asked.