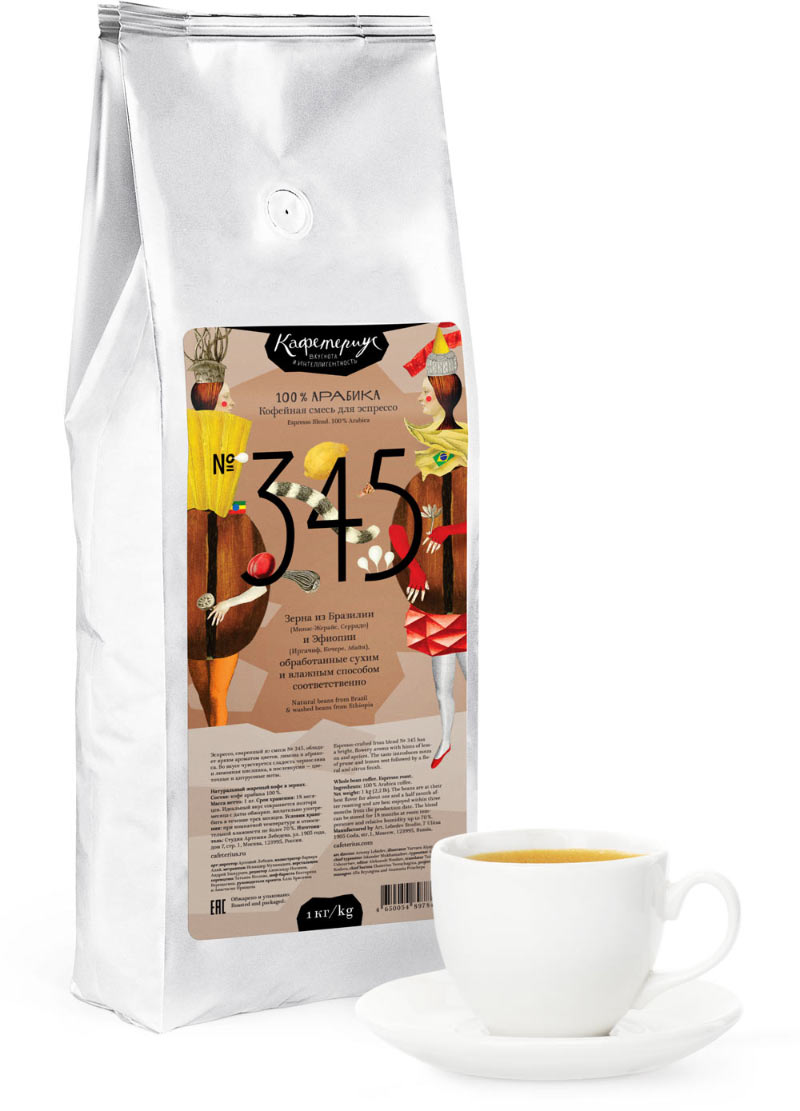 Coffee blend #345 contains two varieties of Arabica in equal measures. One was gathered in Brazilian regions Minas Gerais and Cerrado (summer 2016), the other in Ethiopian areas of Yirgacheffe, Kochere and Abaya (winter 2015–2016). The blend produces dense espresso with a bright fragrance of flowers, lemons and apricots. The taste of coffee made with blend #345 has a hint of prune sweetness and lemon sourness. The drink leaves a pleasant aftertaste with floral and citrus notes.
Blend #345 works well when used in espresso machines and cezve brewing.
1 kg pack
Weight: 1 kg
Coffee beans
Packaging dimensions: 38×14×6,5 cm (15″×5,5″×2,6″)
Shipment and payment
We accept Visa, Mastercard and PayPal as methods of payment. Purchases delivered by courier in Moscow, Russia can be paid for with cash.
We can ship almost anywhere in the world. Shipping costs and available delivery methods (courier, mail, or pick up) will be shown during checkout. Delivery time and cost will vary based on the chosen service, order weight and distance to the destination.
If you are not satisfied with your purchase for any reason, we'll take it back, no questions asked.