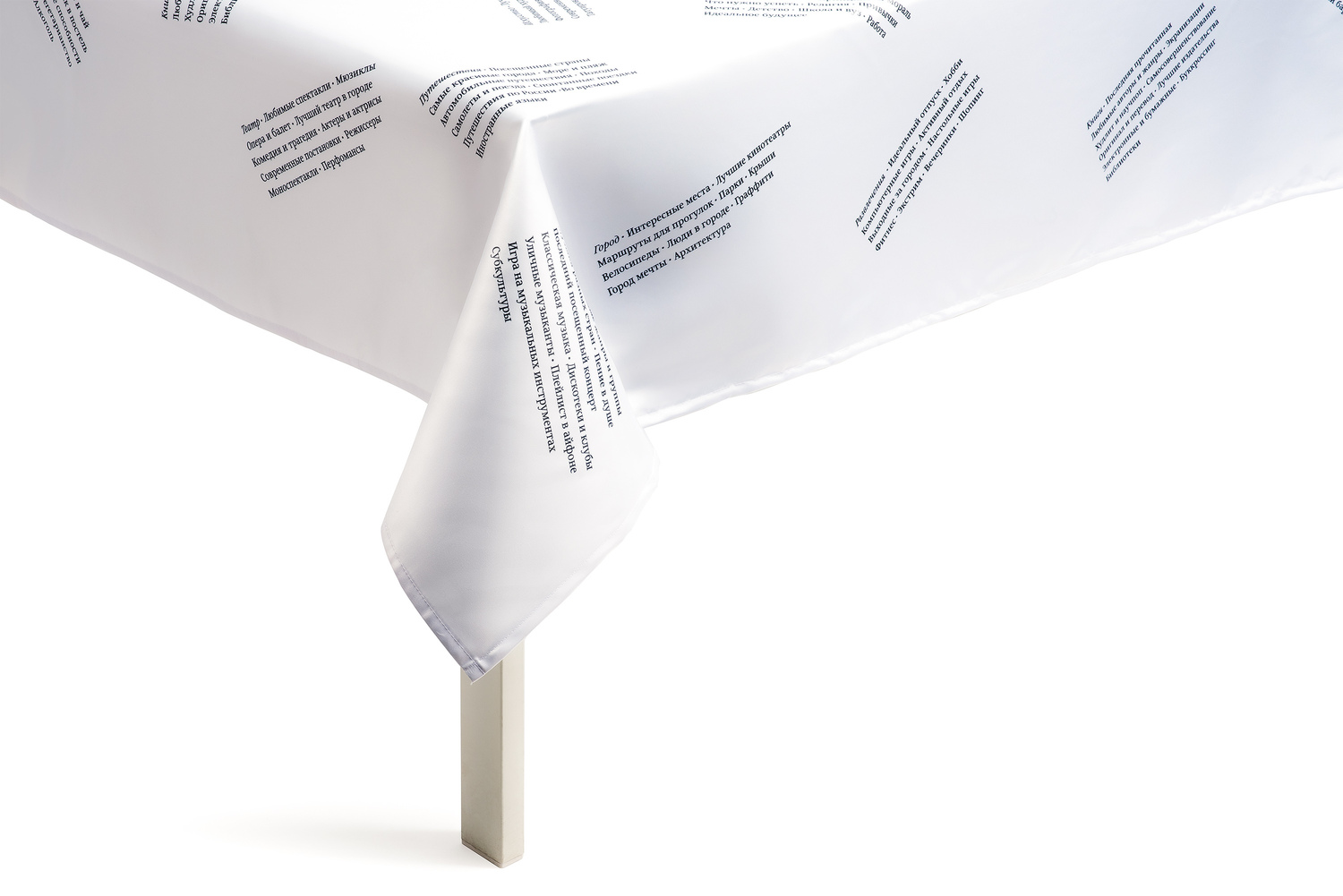 Skaterkus-1 is covered with a variety of interesting topics for conversation and reflection. The tips will help find something to talk about at a holiday dinner or a pause in negotiations, avoid awkward pauses at a romantic date or simply reflect about at the end of a long day.
Skaterkus-1 is made of durable, pleasant to the touch material with a soft sheen. The fabric is almost crease-free, and the print on it does not fade with time.
Materials: 100% polyester
Dimensions: 150 × 180 cm (59″ × 70″)
Russian Federation
Weight: 500 g
Shipment and payment
We accept Visa and Mastercard as methods of payment. Purchases delivered by courier in Moscow, Russia can be paid for with cash.
We can ship almost anywhere in the world. Shipping costs and available delivery methods (courier, mail, or pick up) will be shown during checkout. Delivery time and cost will vary based on the chosen service, order weight and distance to the destination.
If you are not satisfied with your purchase for any reason, we'll take it back, no questions asked.