This is a nice whiteboard suitable for office use that doesn't allow any notes to look too serious.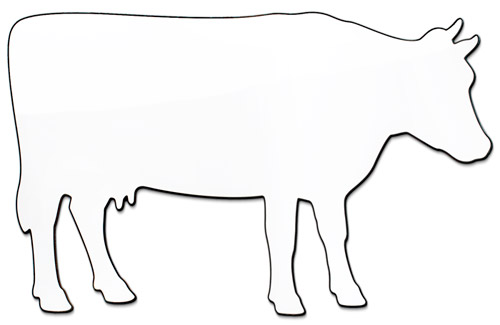 It will be used during all animal husbandry course exams, that's for sure.
Russian Federation
Weight: 4 kg
Magnetic whiteboard
Dimensions: 118×68 cm (46.5″×26.8″)
Korovus is coated with a strong ceramic material that is baked at 800 °C to gain scratch resistance and mechanical strength. The coating is anti-reflective and high contrast, and has a useful life of up to 25 years.
Marker, marker rack, magnet set and eraser included.
Shipment and payment
We accept Visa and Mastercard as methods of payment. Purchases delivered by courier in Moscow, Russia can be paid for with cash.
We can ship almost anywhere in the world. Shipping costs and available delivery methods (courier, mail, or pick up) will be shown during checkout. Delivery time and cost will vary based on the chosen service, order weight and distance to the destination.
If you are not satisfied with your purchase for any reason, we'll take it back, no questions asked.