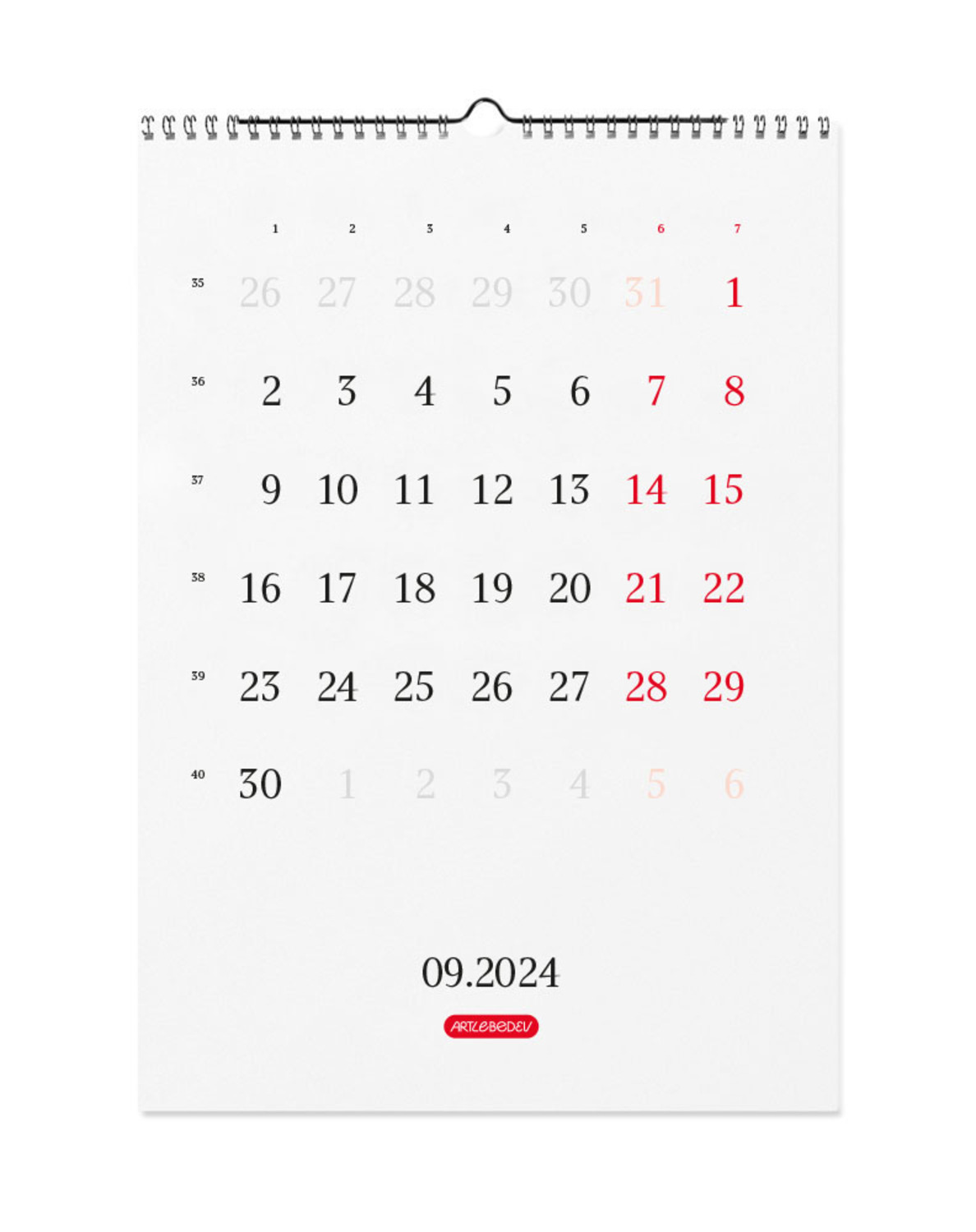 Yesterday, today and tomorrow events will inevitably happen which will change our world. That's something that can't be said about the classic studio calendar.
The only (and necessary) change is the new logo. Important: the logo is different on every page.
Designer: Artemy Lebedev
Seven sheets
Dimensions: 30 × 42,5 × 0,2 cm (11,8″ × 16,7″ × 0,1″)
Type: wall flip calendar
Weight: 280 g
Shipment and payment
We accept Visa and Mastercard as methods of payment. Purchases delivered by courier in Moscow, Russia can be paid for with cash.
We can ship almost anywhere in the world. Shipping costs and available delivery methods (courier, mail, or pick up) will be shown during checkout. Delivery time and cost will vary based on the chosen service, order weight and distance to the destination.
If you are not satisfied with your purchase for any reason, we'll take it back, no questions asked.