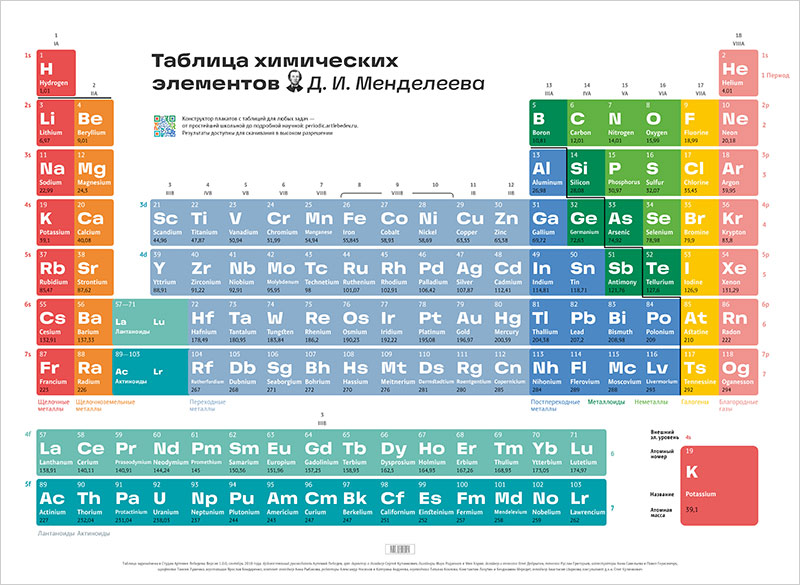 The periodic table is a graphic representation of the fundamental laws of nature and a day-to-day tool for thousands of people across the globe. Since 1989, the internationally accepted version has been the 'long form' table, which includes all eighteen groups and is used in most scientific and educational publications.
The table created at the studio contains information about all currently discovered elements and has a beautiful layout, striking typeface and well thought-out details.
A great gift for chemists, students and everyone who can appreciate beauty.
Dimensions: 82 × 60 cm (32″ × 24″)
Material: coated paper
Weight: 200 g
Expected to ship October 15, 2018
Shipment and payment
We accept Visa, Mastercard and PayPal as methods of payment. Purchases delivered by courier in Moscow, Russia can be paid for with cash.
We can ship almost anywhere in the world. Shipping costs and available delivery methods (courier, mail, or pick up) will be shown during checkout. Delivery time and cost will vary based on the chosen service, order weight and distance to the destination.
If you are not satisfied with your purchase for any reason, we'll take it back, no questions asked.