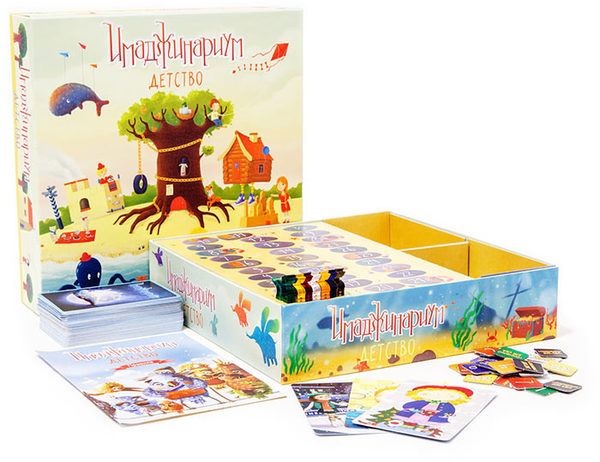 Poburlim is a very sound game where the players are assigned to vocalise randomly picked situations. Winning a round is more than worth it as it gives you a chance to hear your sweetheart's flirting ticking, your colleague's excited ringing, your boss' pushy quacking, or your spouse's severe purring. Poburlim will help any group of people—strangers or tight-knit family—to loosen up and just have a good time.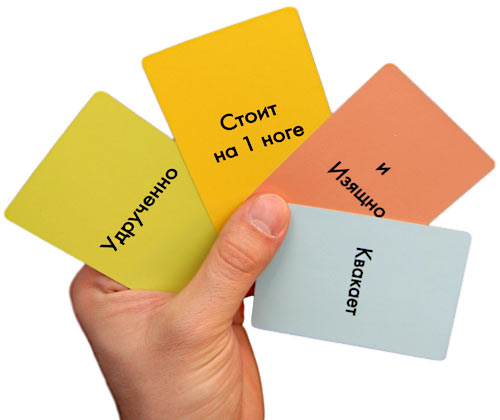 Whether you win or loose depends on your focus and how fast you react. Poburlim brings a wide range of emotions to surface. As players open up you'll be surprised to learn tons of new things about each other.
Poburlim office edition is well balanced and has the best of both worlds—professional environment settings and a counterweight of the most ridiculous situations you can think of. Great for formal business gatherings and informal business lunches.
Deck of 100 cards in different ranks. 3+ players.
Russian Federation
Weight: 1 kg
Package dimensions: 9×6.5×3.5 cm (3.5″×2.5″×1.4″)
Shipment and payment
We accept Visa and Mastercard as methods of payment. Purchases delivered by courier in Moscow, Russia can be paid for with cash.
We can ship almost anywhere in the world. Shipping costs and available delivery methods (courier, mail, or pick up) will be shown during checkout. Delivery time and cost will vary based on the chosen service, order weight and distance to the destination.
If you are not satisfied with your purchase for any reason, we'll take it back, no questions asked.