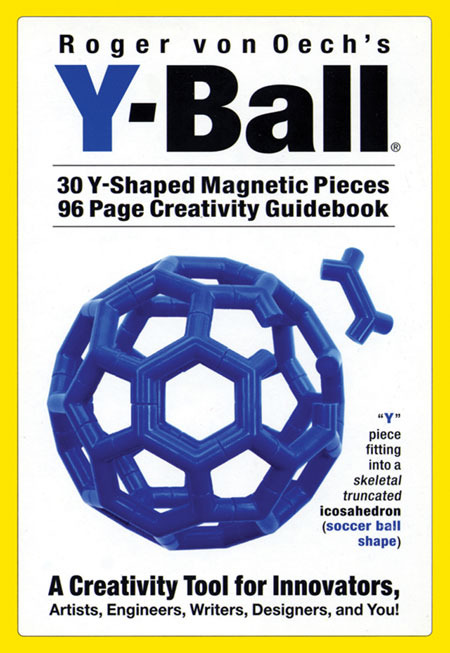 The innovative Y-Ball presents a playful new way to stimulate creativity. The inspiration for the Y-Ball is the skeletal truncated icosahedron, an orb-like geometric figure long admired for its beauty, more commonly referred to as a soccer ball. The uniquely angled geometry of the Y-shaped pieces allows users to invent their own shapes and designs.
The brain teaser comes with an illustrated 96-page creativity guidebook that offers lots of ideas for other fun shapes and creative applications.
China
Weight: 350 g
Produced by Creative Whack
Designed by Roger von Oech
Package dimensions: 14×9.5×4.3 cm (5.5″×3.7″×1.7″)
Shipment and payment
We accept Visa, Mastercard and PayPal as methods of payment. Purchases delivered by courier in Moscow, Russia can be paid for with cash.
We can ship almost anywhere in the world. Shipping costs and available delivery methods (courier, mail, or pick up) will be shown during checkout. Delivery time and cost will vary based on the chosen service, order weight and distance to the destination.
If you are not satisfied with your purchase for any reason, we'll take it back, no questions asked.