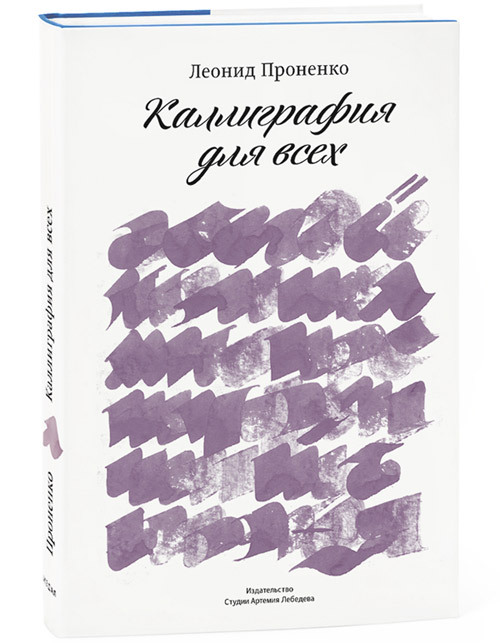 "Calligraphy for everyone" is about the art of handwriting. The author introduces you to a brief calligraphy history, type culture and evokes deep interest in the art. This issue is lavishly illustrated with accomplished artists from numerous countries contributing their well-known work as well as those not previously published. The book is sure to appeal to newcomers and type masters alike.
This rich volume is a nice library addition for anyone, and a must-have for artists, designers, illustrators, and type professionals.
Weight: 1.5 kg
Hard cover
320 pages
Format: 194×290 mm
Number of copies: 3000
ISBN 978-5-98062-050-9
Shipment and payment
We accept Visa, Mastercard and PayPal as methods of payment. Purchases delivered by courier in Moscow, Russia can be paid for with cash.
We can ship almost anywhere in the world. Shipping costs and available delivery methods (courier, mail, or pick up) will be shown during checkout. Delivery time and cost will vary based on the chosen service, order weight and distance to the destination.
If you are not satisfied with your purchase for any reason, we'll take it back, no questions asked.