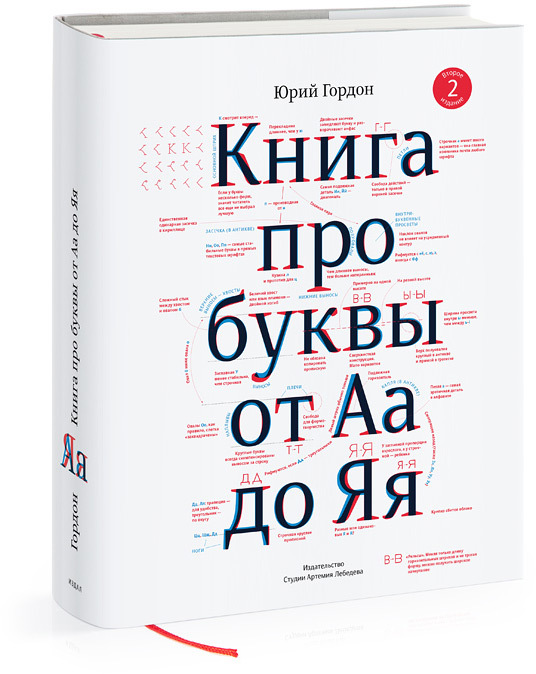 In the Book of Letters, its author carefully analyzes each letter of the Russian alphabet, talks about why our written characters are not as beautiful as their Latin counterparts, and what the designer (not necessarily a professional typographer) can do about it. The book focuses mainly on the Cyrillic letters, but in addition, it also touches upon the Greco-Roman roots of our alphabet.
The second edition includes additions to the introduction and significantly expanded chapters on letters. These chapters include fundamentally new sections, such as 'Form Clouds' and 'The Experiments." The number of historical examples was also expanded substantially. In addition to history, types, styles, individual properties and anatomy of letters, a lot of attention is paid to logotypes and different elements of typography and visual communication, so the book will not only be interesting to type designers and typographers, but to a wide range of designers and decorators.
Weight: 2.7 kg
Hardcover
596 pages
Format: 22×29 cm (8.7"×11.4")
Number of copies: 5000
ISBN 978-5-98062-059-2
Ships from Russia
Shipment and payment
We accept Visa, Mastercard and PayPal as methods of payment. Purchases delivered by courier in Moscow, Russia can be paid for with cash.
We can ship almost anywhere in the world. Shipping costs and available delivery methods (courier, mail, or pick up) will be shown during checkout. Delivery time and cost will vary based on the chosen service, order weight and distance to the destination.
If you are not satisfied with your purchase for any reason, we'll take it back, no questions asked.