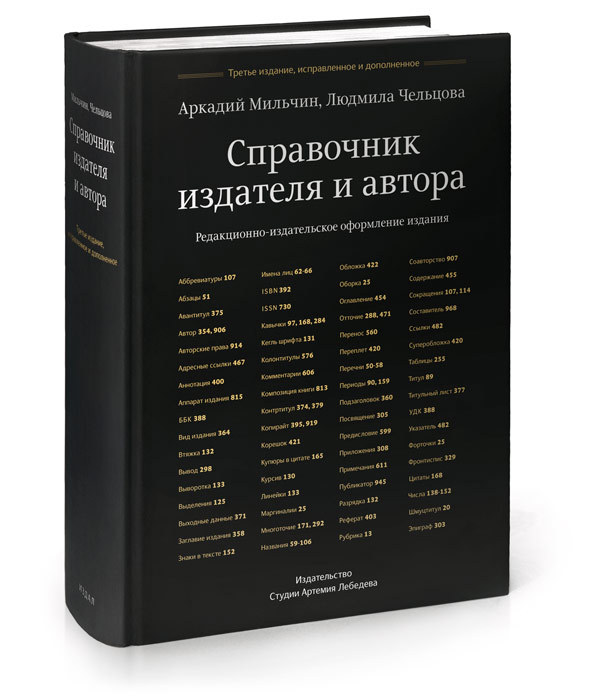 The third edition of "The Publisher's and Author's Handbook" is updated and extended, its appendixes in particular. Since the release of the previous edition (Moscow, 2003), many of the regulations have changed. All these changes are carefully reflected by the book and the author in his recommendations.
Miltchin's and Tcheltsova's Handbook is a must-have for every editor and imposer here at the Studio. Art directors and designers consult it rather frequently, and our technologists use it when writing scripts with automatic typographic features.
Russian Federation
Weight: 1.75 kg
Hard cover
1084 pages
Format: 145×217 mm (6.1"×8.7")
Number of copies: 5000
ISBN 978-5-98062-019-6
Shipment and payment
We accept Visa and Mastercard as methods of payment. Purchases delivered by courier in Moscow, Russia can be paid for with cash.
We can ship almost anywhere in the world. Shipping costs and available delivery methods (courier, mail, or pick up) will be shown during checkout. Delivery time and cost will vary based on the chosen service, order weight and distance to the destination.
If you are not satisfied with your purchase for any reason, we'll take it back, no questions asked.