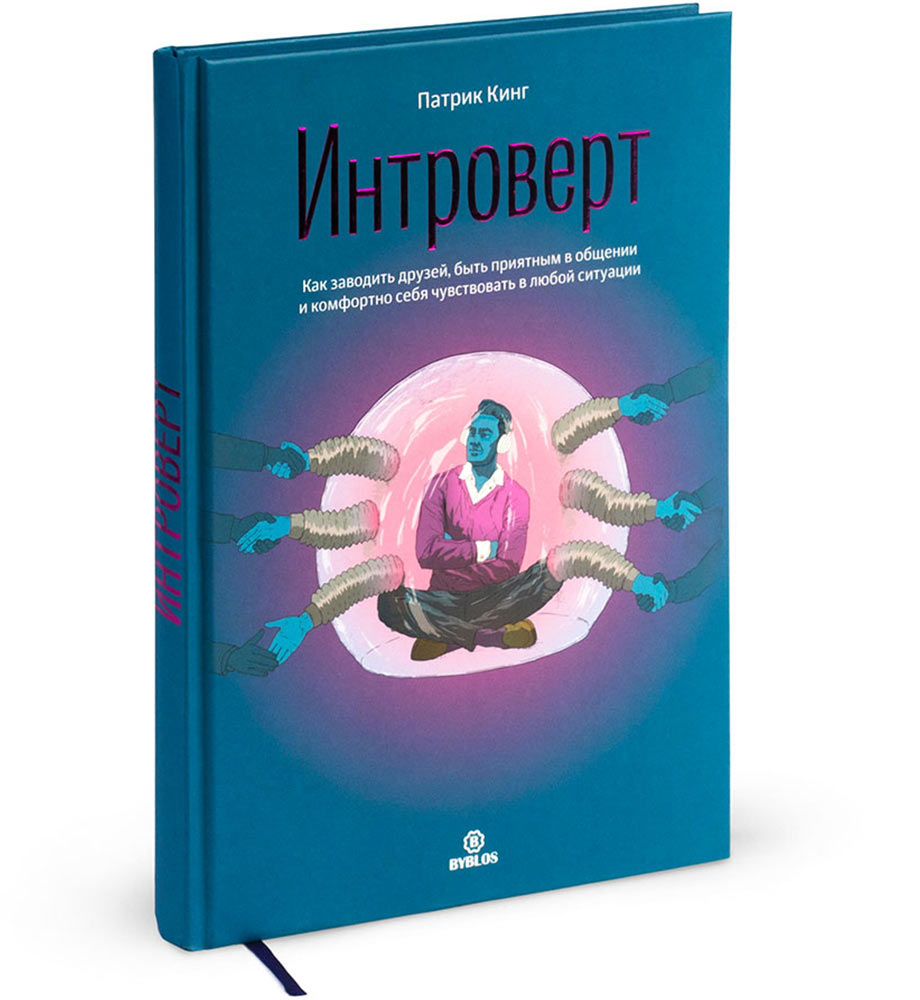 The book is a guide on social survival tactics for introverts.
It is addressed to those everyone who has ever:
felt massive relief at cancelled plans
had mild to huge annoyance in huge gatherings of strangers
wanted to figure out how to socialize better and more effectively without social fatigue
Introvert takes you on a tour of self-discovery, and allows you to understand your exact wiring and why you dread things that other people seem to look forward to the most. You'll be armed with specific and actionable survival and party tactics to get the most out of your social energy and make an impact every time.
Byblos publishing house
Hardcover
160 pages
Dimensions: 16,5 × 23,5 × 1,6 cm (6,5″ × 9,3″ × 0,6″)
ISBN 978-5-905641-58-9
Weight: 500 g
Shipment and payment
We accept Visa and Mastercard as methods of payment. Purchases delivered by courier in Moscow, Russia can be paid for with cash.
We can ship almost anywhere in the world. Shipping costs and available delivery methods (courier, mail, or pick up) will be shown during checkout. Delivery time and cost will vary based on the chosen service, order weight and distance to the destination.
If you are not satisfied with your purchase for any reason, we'll take it back, no questions asked.