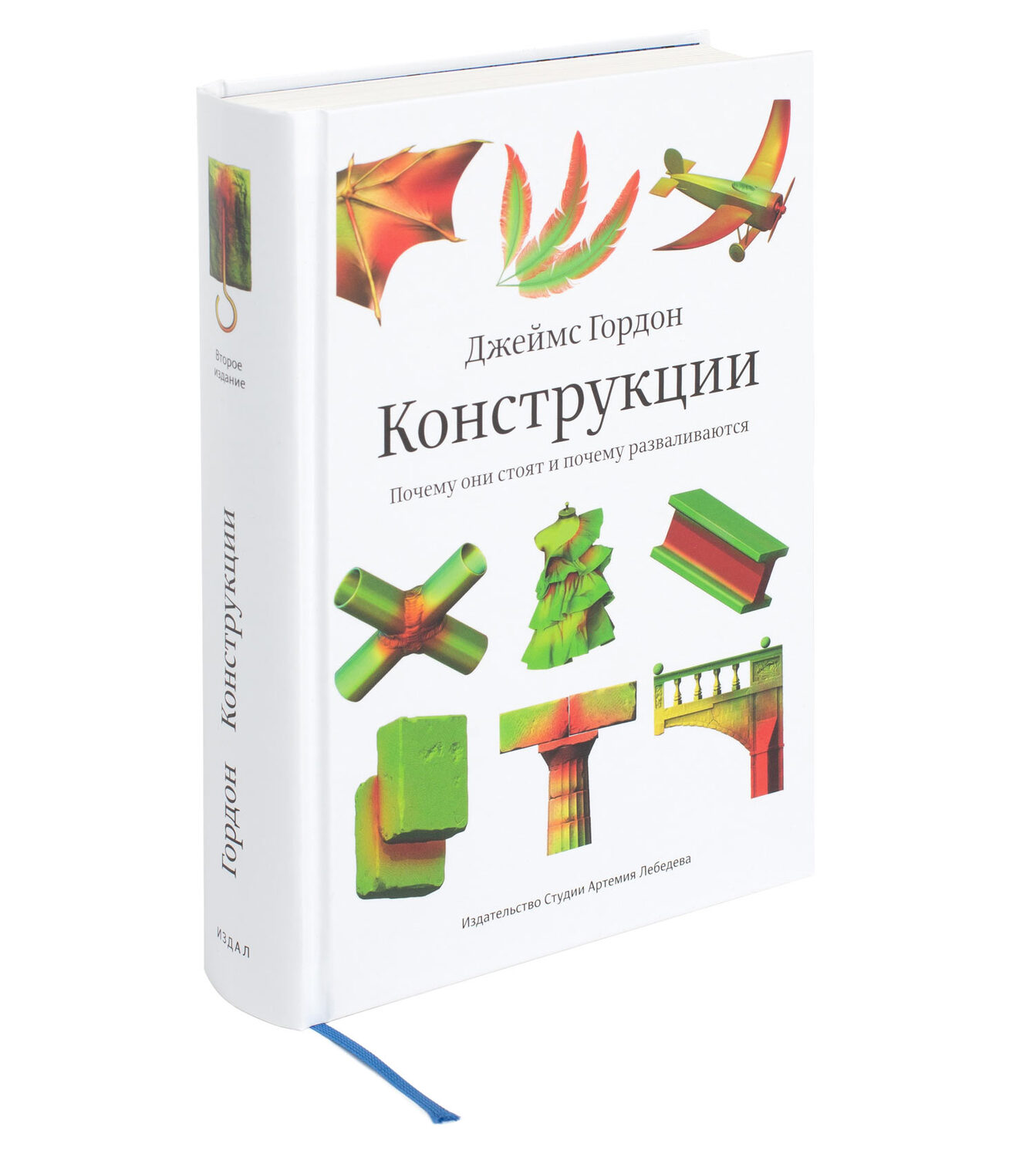 In this book James Gordon brilliantly manages to simply explain technically complex things: what structures (natural and artificial) are, how they are arranged, how they work, what keeps them together and what tears them apart, what physical laws are behind that and who discovered these laws.
Informally and wittily but without excessive simplification, the author explains how the powerful forces that prevent buildings from collapsing, allow cable bridges to sustain the weight of eight lanes of traffic and dams to hold back thousands of tons of water work. And conversely: why such phenomena as stress, shear, torsion, fracture and compression can lead to catastrophes where wings fall off planes and people break their legs.
Thanks to the casual presentation, the encyclopedic volume of facts, causes and consequences is perceived as a captivating conversation that flows quickly and leaves readers with a pleasant feeling that they had already known all of that (or at the very least, had a suspicion), and finally the knowledge was skillfully laid out in front of them.
The book is addressed to anyone interested in the physical fundamentals and structure of the surrounding material world.
Hardcover
480 pages
Dimensions: 144 × 216 mm (5,7″ × 8,5″)
Press run: 3000
ISBN 978-5-98062-117-9
Weight: 750 g
Shipment and payment
We accept Visa and Mastercard as methods of payment. Purchases delivered by courier in Moscow, Russia can be paid for with cash.
We can ship almost anywhere in the world. Shipping costs and available delivery methods (courier, mail, or pick up) will be shown during checkout. Delivery time and cost will vary based on the chosen service, order weight and distance to the destination.
If you are not satisfied with your purchase for any reason, we'll take it back, no questions asked.