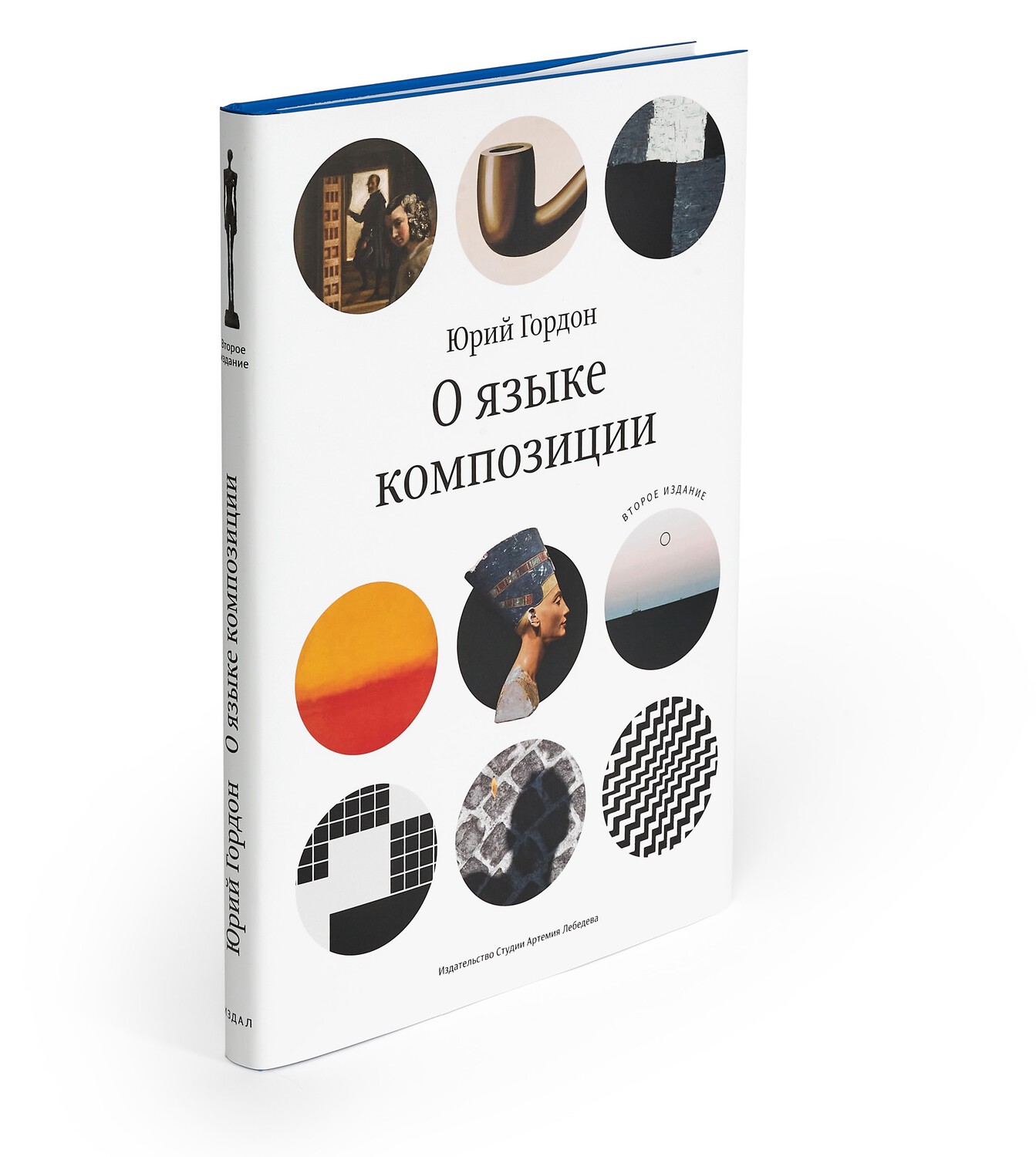 The Language of Composition is a collection of essays by the famous graphic artist, type designer and artist Yuri Gordon. Dozens of years of design practice led him to the idea that almost all areas of human activity are subject to uniform laws of composition. The framework of this theory makes possible such unusual notions as the interface of the Sistine Chapel, the power points of a film poster or the level of elaboration of a typeface.
However, the author isn't writing a textbook, so he isn't excessively concerned with the precision of his definitions. According to him, he "works with descriptions and metaphors." His vision captures such objects as the head of Nefertiti, a Velázquez painting, the golden section, text alignment and a shape on a playbill. Using a variety of examples he shows how composition works. The conclusions will inevitably appear subjective, many of them unexpected and controversial. And the author's views were contested when the book was still in the form of a series of articles in the author's blog. The most important comments form the first readers of the blog remained in the book.
Hardcover
208 pages
Dimensions: 200 × 300 × 20 mm (7,9″ × 11,8″ × 0,8″)
ISBN 978-5-98062-139-1
Press run: 3000
Latvia
Weight: 1 kg
Shipment and payment
We accept Visa and Mastercard as methods of payment. Purchases delivered by courier in Moscow, Russia can be paid for with cash.
We can ship almost anywhere in the world. Shipping costs and available delivery methods (courier, mail, or pick up) will be shown during checkout. Delivery time and cost will vary based on the chosen service, order weight and distance to the destination.
If you are not satisfied with your purchase for any reason, we'll take it back, no questions asked.