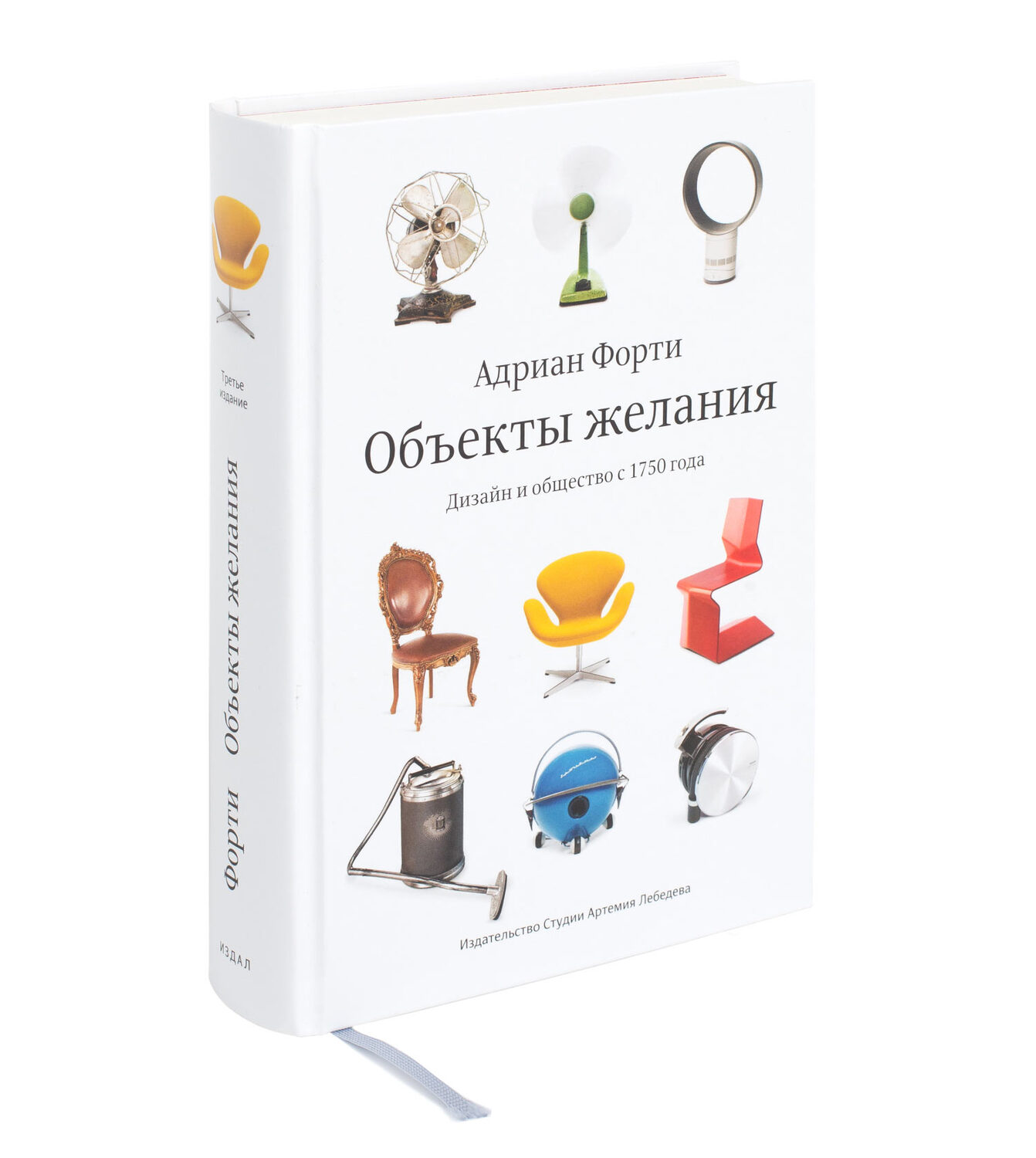 Adrian Forty's Objects of Desire provides a retrospective insight into design and its impact on society. The author uses a variety of fascinating examples to show that the way things look can't be deemed simply a result of a designer's creative effort—design encompasses all kinds of complex social processes and is inseparably linked to the economics of manufacturing and, at times, even politics.
The book is a great read for everyone, though it is primarily aimed at designers and those involved in the design industry.
Hardcover
454 pages
Dimensions 144 × 216 mm (5,7″ × 8,5″)
Press run: 3000
ISBN 978-5-98062-124-7
Weight: 720 g
Shipment and payment
We accept Visa and Mastercard as methods of payment. Purchases delivered by courier in Moscow, Russia can be paid for with cash.
We can ship almost anywhere in the world. Shipping costs and available delivery methods (courier, mail, or pick up) will be shown during checkout. Delivery time and cost will vary based on the chosen service, order weight and distance to the destination.
If you are not satisfied with your purchase for any reason, we'll take it back, no questions asked.