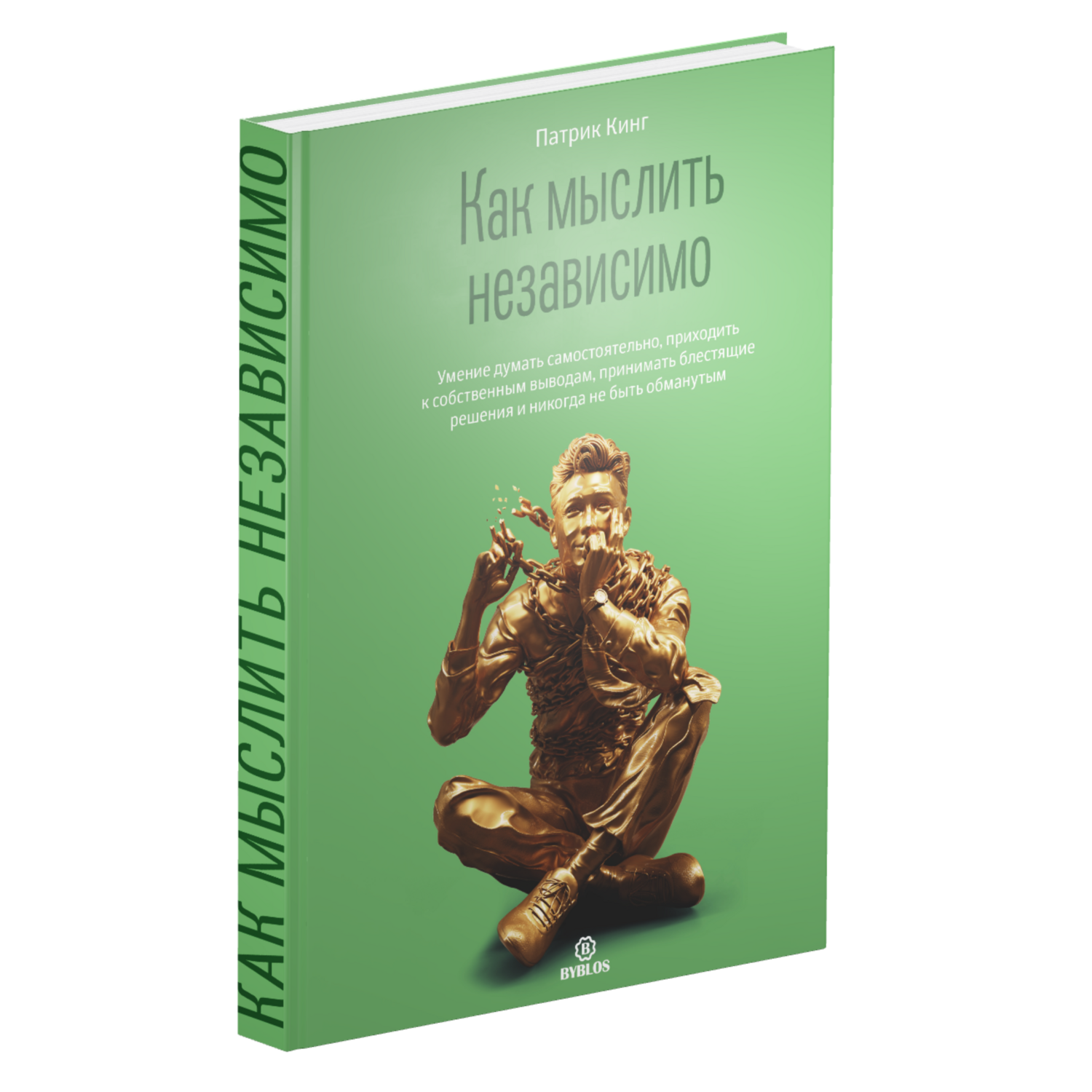 In this book, world bestselling author and social skills coach Patrick King offers ways to defend yourself against bad information, inaccurate statistics and harmful untruths. This is a guide for those who seek to manage their lives with confidence and learn to ask intelligent questions, draw conclusions and analyze situations. Independent thinking is critical thinking. And critical thinking is the key to a meaningful life: a path to sound decisions, effective reasoning and a clear conscience.
The cover designed in the studio illustrates what it feels like to break free from the shackles of a turbulent information field and to think independently.
Byblos publishing house
Hardcover
208 pages
Dimensions: 17 × 24 × 1,5 cm (6,7″ × 9,4″ × 0,6″)
ISBN 978-5-6048478-5-5
Published in 2022
Weight: 560 g
Shipment and payment
We accept Visa and Mastercard as methods of payment. Purchases delivered by courier in Moscow, Russia can be paid for with cash.
We can ship almost anywhere in the world. Shipping costs and available delivery methods (courier, mail, or pick up) will be shown during checkout. Delivery time and cost will vary based on the chosen service, order weight and distance to the destination.
If you are not satisfied with your purchase for any reason, we'll take it back, no questions asked.