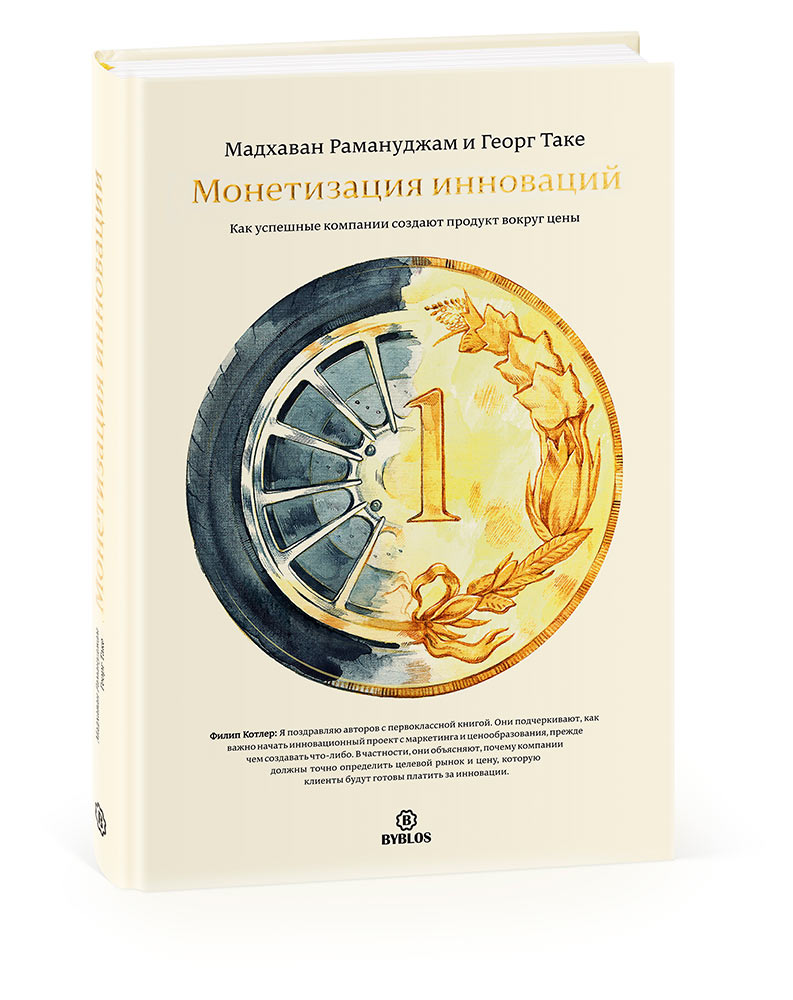 From the publisher:

Innovation is the most important driver of growth. Today, more than ever, companies need to innovate to survive. But successful innovation—measured in dollars and cents—is a very hard target to hit.
The book is intended for managers and experts in charge of innovation and new product development. It presents a practical approach that can be adopted by any organization, in any industry as well as special methodologies that help make innovations an integral part of company development. Illustrative case studies show how some of the world's best innovative companies like LinkedIn, Uber, Porsche, Swarovski and big pharmaceutical companies have used principles outlined in this book.
The authors of the book are partners at Simon Kucher, the world's premier pricing and monetization consulting services company.
Weight: 740 g
Byblos publishing house
Hardcover
256 pages
Dimensions: 17×24×2 cm (6,7″×9,4″×0,7″)
ISBN 978-5-905641-37-4
Shipment and payment
We accept Visa and Mastercard as methods of payment. Purchases delivered by courier in Moscow, Russia can be paid for with cash.
We can ship almost anywhere in the world. Shipping costs and available delivery methods (courier, mail, or pick up) will be shown during checkout. Delivery time and cost will vary based on the chosen service, order weight and distance to the destination.
If you are not satisfied with your purchase for any reason, we'll take it back, no questions asked.