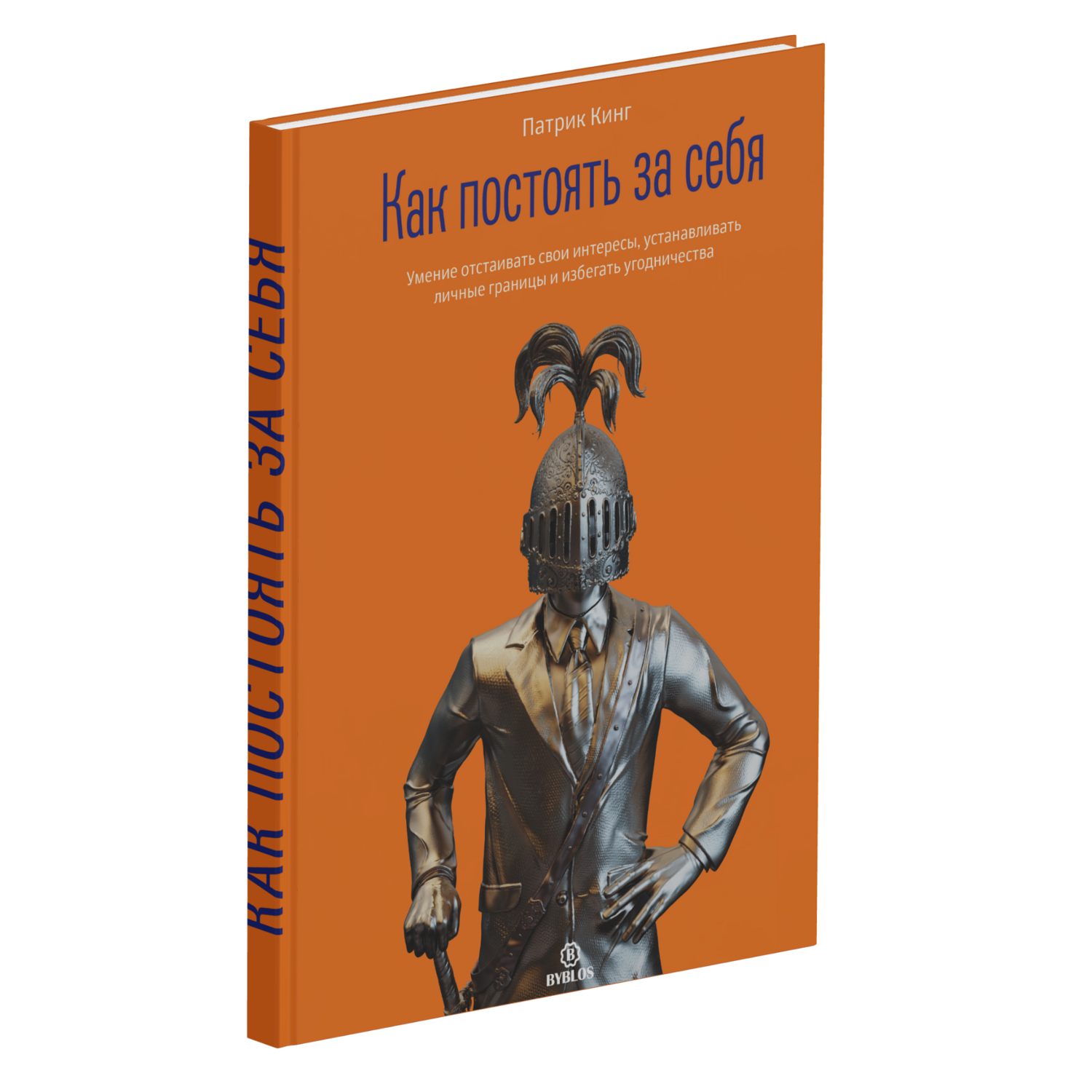 In his book Patrick King, an American expert in social communication, explains how to stop being overly nice and putting oneself at a disadvantage. With this book, readers will learn techniques for making decisions in their favor, no matter how small, and develop an unwavering belief in their self-worth. Additionally, King teaches readers how to overcome their fear of being authentic and how to effectively say "no". Stand up for Yourself is a guide to self-empowerment, helping readers to recognize their worth and set boundaries that others cannot ignore.
The noble character on the cover is ready to defend his principles through fair means and fight for their interests against any adversary.
Byblos Publishing House
Hardcover
160 pages
Dimensions: 17 × 24 × 1 cm (6,7″ × 9,4″ × 0,4″)
ISBN 978-5-6048478-8-6
Published in 2023
Weight: 500 g
Shipment and payment
We accept Visa and Mastercard as methods of payment. Purchases delivered by courier in Moscow, Russia can be paid for with cash.
We can ship almost anywhere in the world. Shipping costs and available delivery methods (courier, mail, or pick up) will be shown during checkout. Delivery time and cost will vary based on the chosen service, order weight and distance to the destination.
If you are not satisfied with your purchase for any reason, we'll take it back, no questions asked.