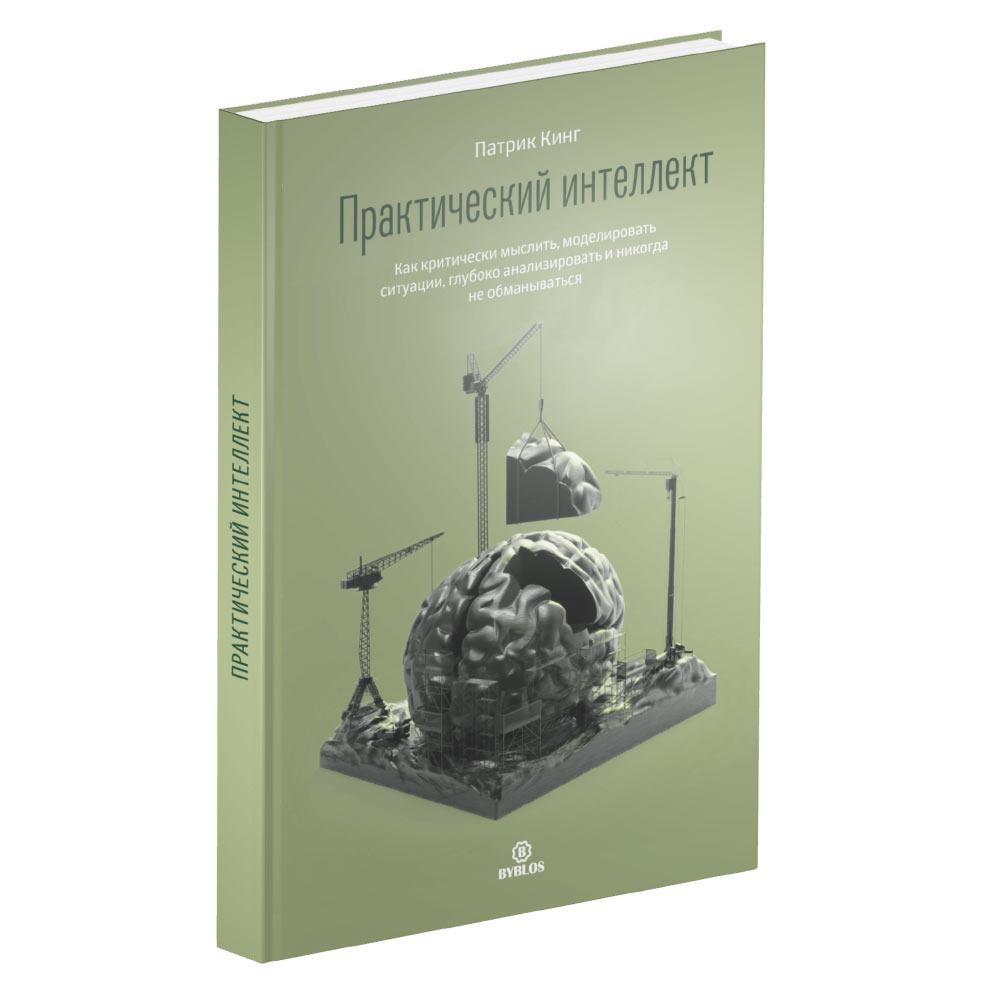 Practical Intelligence is not a common "think smarter" book. No, it starts from biological bases of analytical thinking, and how we can re-program ourselves for deep insight. This book provides real, actionable tool after tool, because smart thinking is all about HOW, and not why or what. Readers will learn how the body and brain must work together for quick thinking, what it truly means to think deeply and analyze, how to think about your thinking, and what obstacles short circuit your good intentions. The best part is that you'll be able to apply this book's thinking models immediately, until they become habit. The book teaches to see what's hidden, avoid thought traps and quickly analyze what's happening instead of blindly trusting everything we see, hear and feel. Practical intelligence is a search for truth.
Byblos Publishing House
Hardcover
172 pages
Dimensions: 11 × 24 cm (4,3″ × 9,4″)
ISBN 978-5-905641-84-8
Weight: 470 g
Shipment and payment
We accept Visa and Mastercard as methods of payment. Purchases delivered by courier in Moscow, Russia can be paid for with cash.
We can ship almost anywhere in the world. Shipping costs and available delivery methods (courier, mail, or pick up) will be shown during checkout. Delivery time and cost will vary based on the chosen service, order weight and distance to the destination.
If you are not satisfied with your purchase for any reason, we'll take it back, no questions asked.