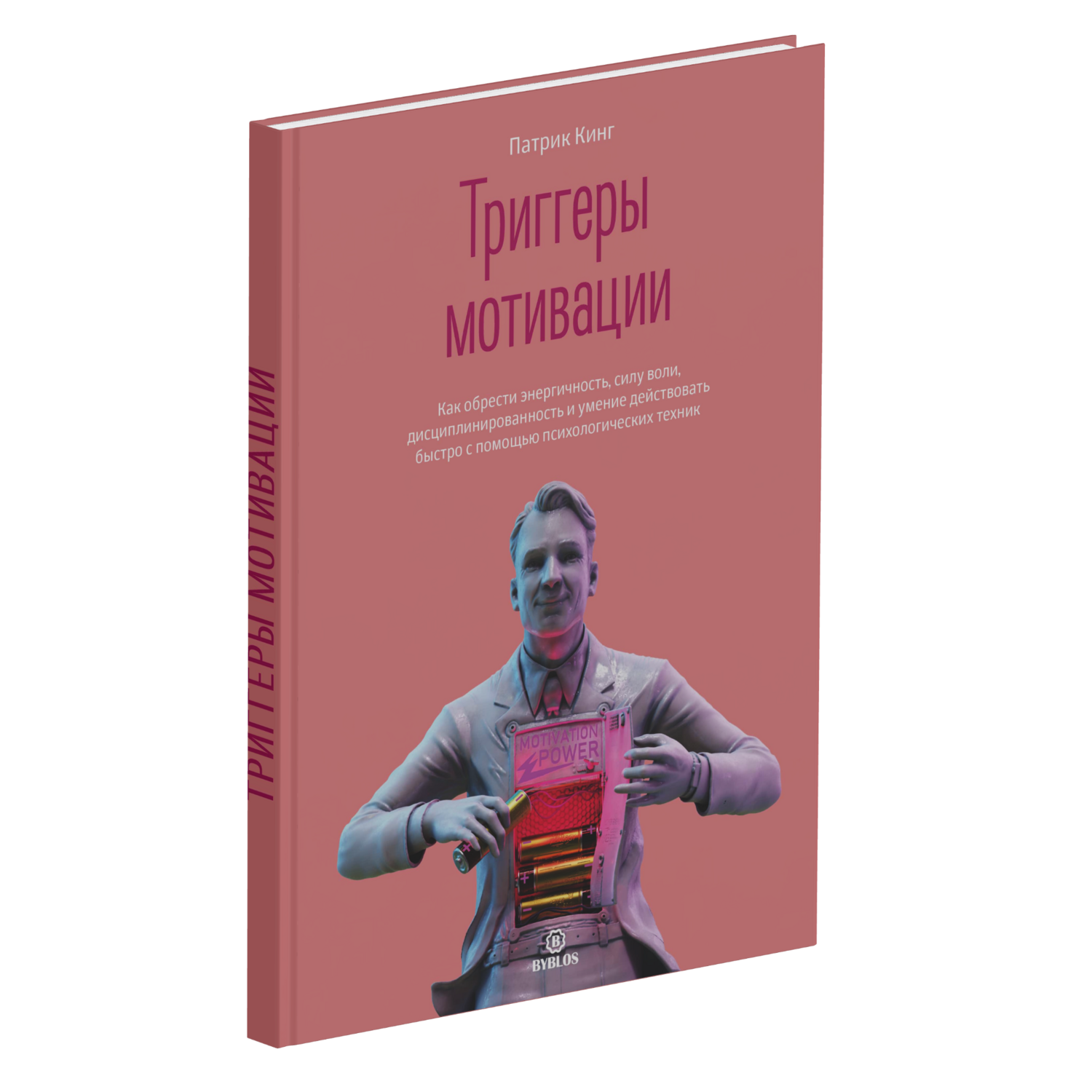 American expert on social relations Patrick King explains how to get out of a lingering state of apathy and kick yourself into "high gear." The author examines the depths of motivation, discovering how it works and how to put an end to laziness. The book teachers how to stimulate your own motivation by knowing its physical and psychological underpinnings, to give your brain what it wants while pushing yourself to achieve your goals. Instead of waiting for someone else to give you a kick, you need to do it yourself.
The main character on the cover has already figured out how to replace his battery and start shining bright again.
Byblos Publishing House
Hardcover
146 pages
Dimensions: 17 × 24 × 1 cm (6,7″ × 9,4″ × 0,4″)
ISBN 978-5-6048478-3-1
Published in 2023
Weight: 460 g
Shipment and payment
We accept Visa and Mastercard as methods of payment. Purchases delivered by courier in Moscow, Russia can be paid for with cash.
We can ship almost anywhere in the world. Shipping costs and available delivery methods (courier, mail, or pick up) will be shown during checkout. Delivery time and cost will vary based on the chosen service, order weight and distance to the destination.
If you are not satisfied with your purchase for any reason, we'll take it back, no questions asked.